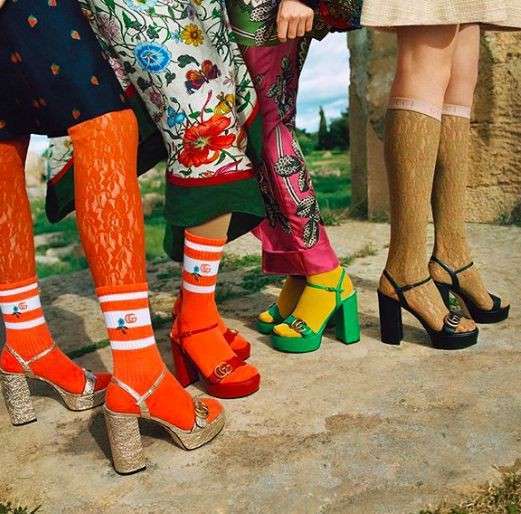 How to wear socks with heels involves taking notes of some aspects like the color of your socks as well as the design and color of your heels. A lot of people wonder if they can wear socks with heels. Of course, you can.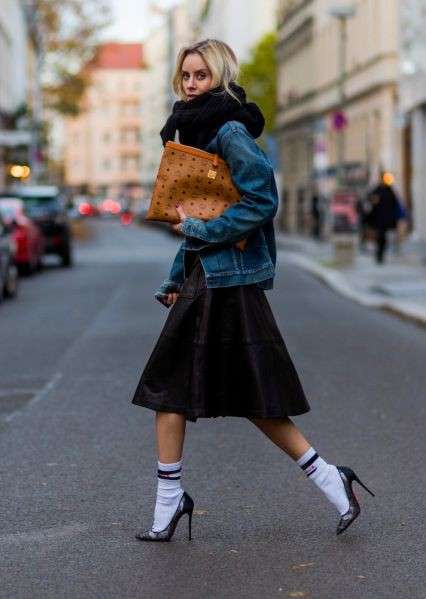 The socks are not meant for sneakers and boots alone but can also be paired with shoes like heels, sandals, and even slides. You might think this combination gives off a weird look. However, the right combination will give a good and stylish look. In this article, we will be checking out a complete guide on how to wear socks with heels or how to wear heels with socks.
During winter when the weather is chilly and you don't feel like wearing your sneakers or boot, you can wear your socks with your heels and you are good to go. These socks with heels combination can be worn for different occasions like corporate, casual, and formal events. However, the way you wear your socks with heels mostly depends on your outfit. As a lady, your outfit ranges from a dress to a trouser, a skirt and so on. Below is a complete guide on how to wear heels with socks:
Read also: How to Style a Maxi Dress for Work: 3 Things To Avoid With the Maxi Dress
1. How To Wear Socks With Heels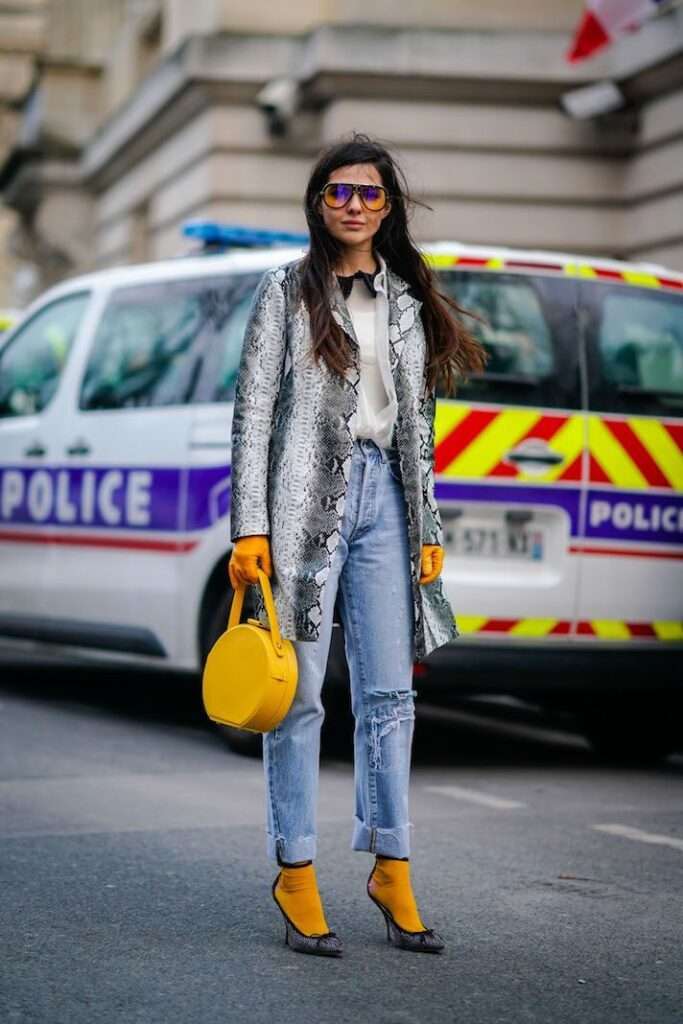 To wear socks with heels is easier than you think it is. Protecting your leg against the cold is a nice act and this outfit combination does not go against the fashion rule as long as you carefully pair them. The socks with heels combination are one of the fashion trends these days as a lot of people are gearing towards a more comfortable fashion.
Moschino for example debuted a sock with heel combination for her spring-summer runway show. Celebrities are also taking up the sock with heel combination when attending red carpet events.
Heels exist in different designs and the way you wear your heels often depends on the design. Heels can come in the form of a platform heel, a pump, a block heel, pointed toe heels, and so on. The socks to be worn with heels can be in the form of ankle socks, mid-length socks, or knee-length socks. Below is a guide on how to style your socks with heels
1.1. Balance the color heels and the socks
One of the guides on how to wear socks with heels is to balance the colors. For example, when wearing a pink heel of a brighter color, you can wear a darker shade of pink socks or the same color of socks to give off a thigh-high boot style. Another neutral socks color you can pair with any color of heels is white and black socks.
1.2. Accessories to give it a classy look
Another guide on how to wear socks with heels is to accessories your outfit to give your appearance a classy look. Do not just rock your socks with heels in a boring way. You can rock the same color of a purse with your socks to match your outfit. Also, rock it in such a way that it gives off a classy look rather than otherwise.
1.3. Play around with thick or thin socks
Socks exist in different designs and textures. Thin socks are more popular and a recommended option you can explore if you are just trying out the heels with sneakers combination for the first time.
Read also: How To Wear Denim Jacket in Summer: 10 Best Denim Jacket Outfit Ideas for Summer
1.4. Wear straight-leg jeans
The socks with heel combination can also be worn with straight leg jeans and not only limited to skirts or dresses alone. When wearing the socks with heels for a trouser outfit, style them in such a way that the socks go inside the pant. This would give it a neater and stylish look.
1.5. Color block your socks and heels
Color blocking is one of the latest fashion trends and this can be applied to your heels with socks outfit combination. If the colors match, the combination will give a good result.
2. The Dos and Don't of wearing socks with heels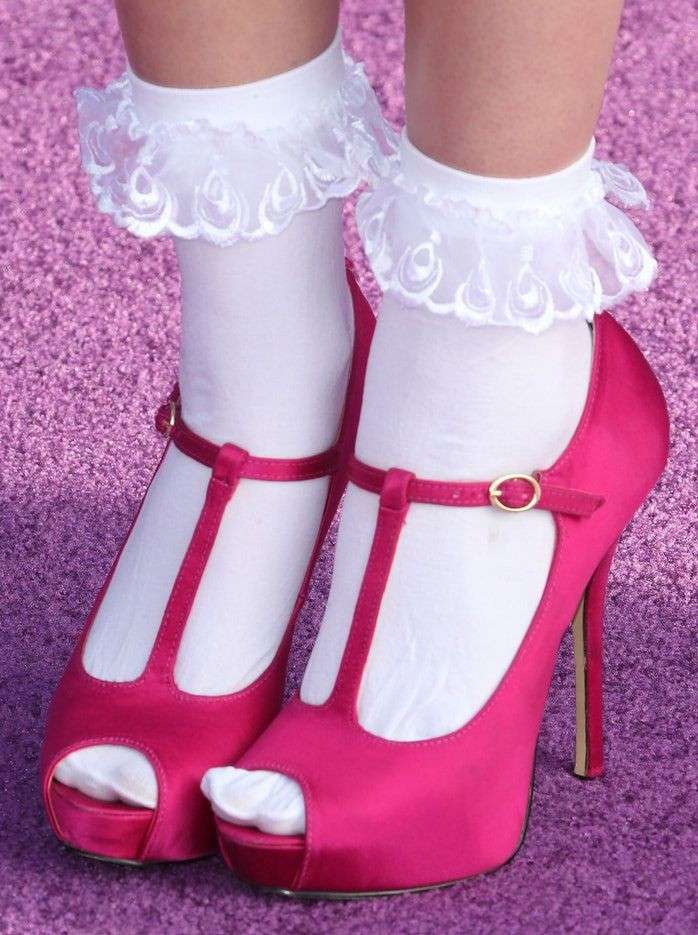 When it comes to wearing socks with heels, there are a few fashion rules to live by. Check them out below:
2.1. Do not wear no-show socks with heels: You can however pair lace, sheer, silk, or knee-high socks with your heels.
2.2. You can wear open or close-toed shoes with your heels. Do not be afraid to invent a creative style.
2.3. Wear socks with chunky heels. This helps to give your combination a stylish look.
2.4. When pairing your socks with your heels, make sure your outfit is simple and does not take the attention away from your leg.
3. Best types of socks to wear with heels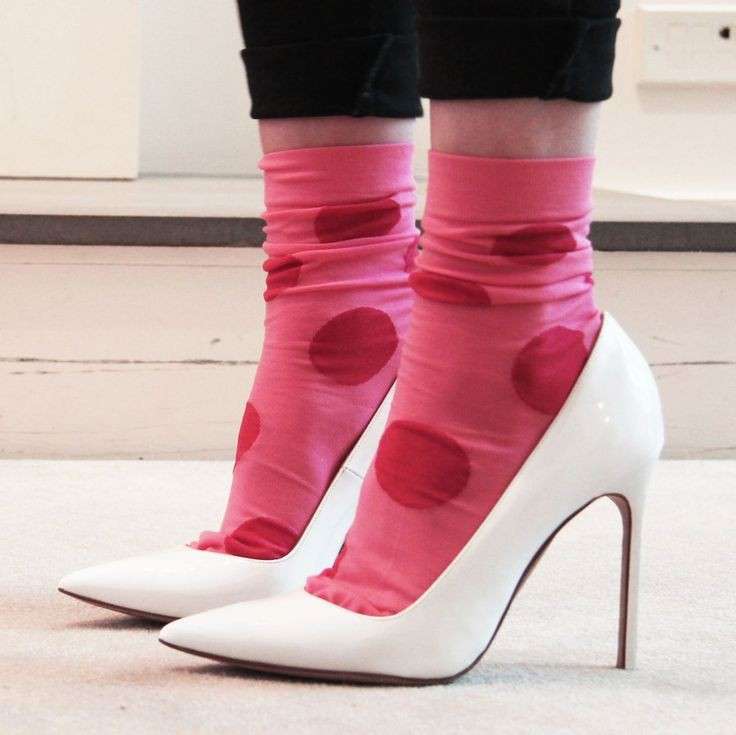 There are different types of socks you can pair with your heels. Below are the best types of socks you can consider:
3.1. Satinior ruffle ankle socks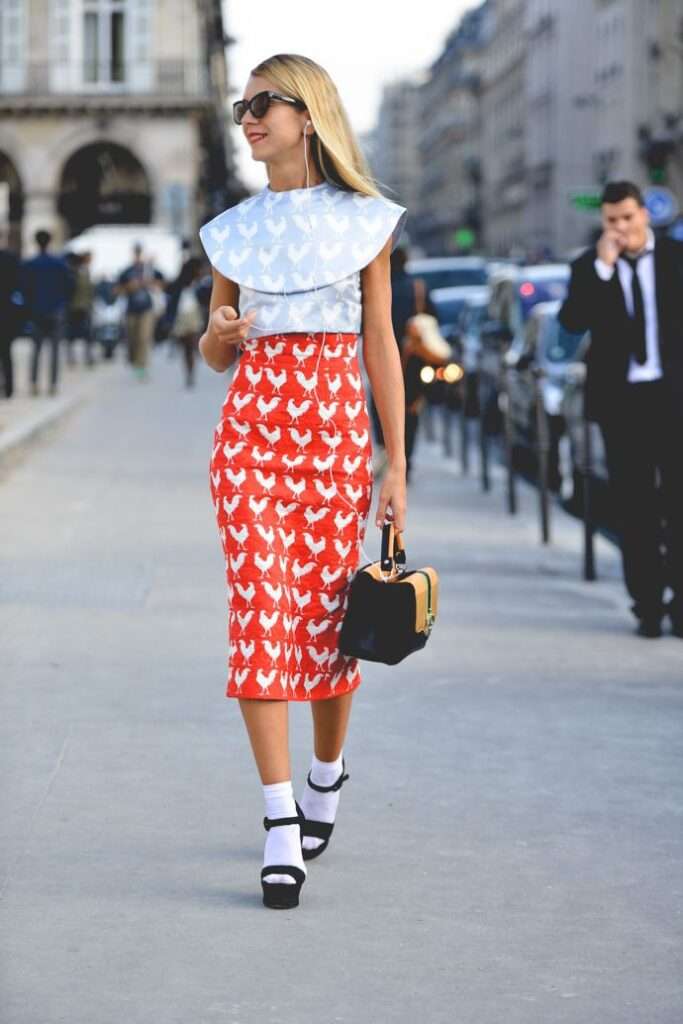 The Satinior ruffle ankle socks are comfortable to wear, speak of fun, and are also a girly type of socks.
3.2. Sryl ankle socks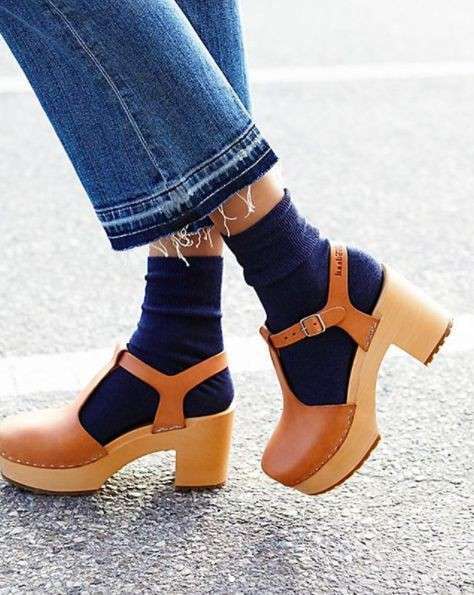 The sryl ankle socks are feminine to wear and are made of breathable cotton. This type of socks can be worn during summer and they come in different designs.
3. Glamorstar lace fishnet ankle socks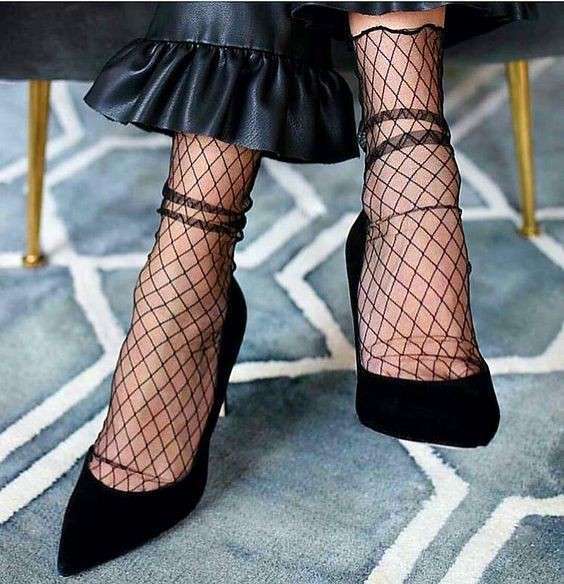 The glamorstar lace fishnet ankle socks are a bit edgy but classy socks to wear with your heels. They make a good combination with your black heels.
4. 6 socks with heels outfit combinations inspired by celebrities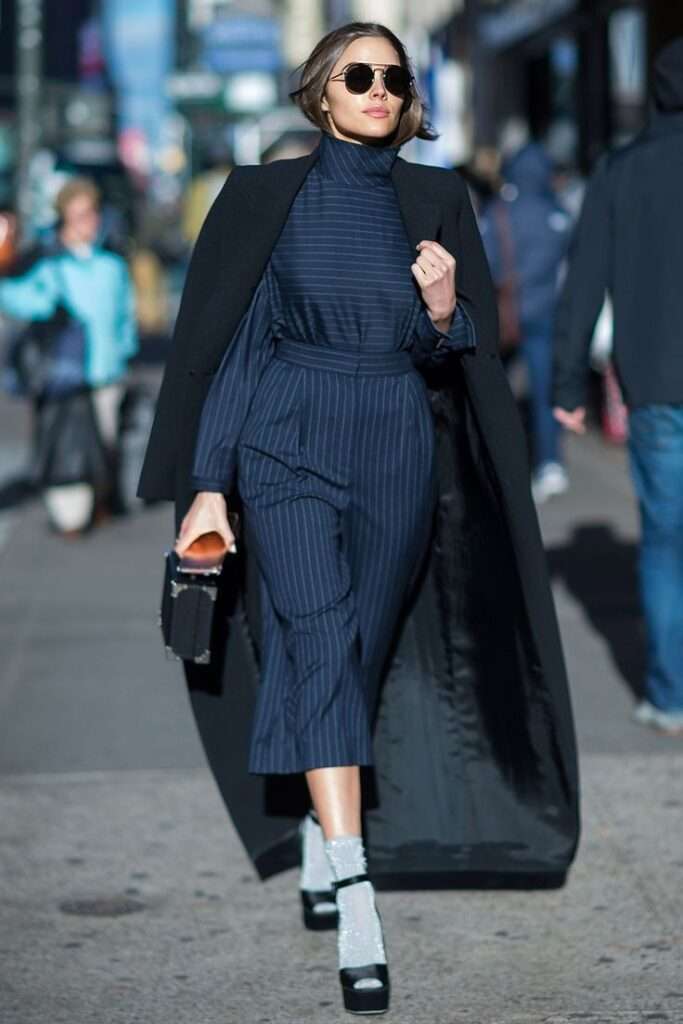 Olivia Culpo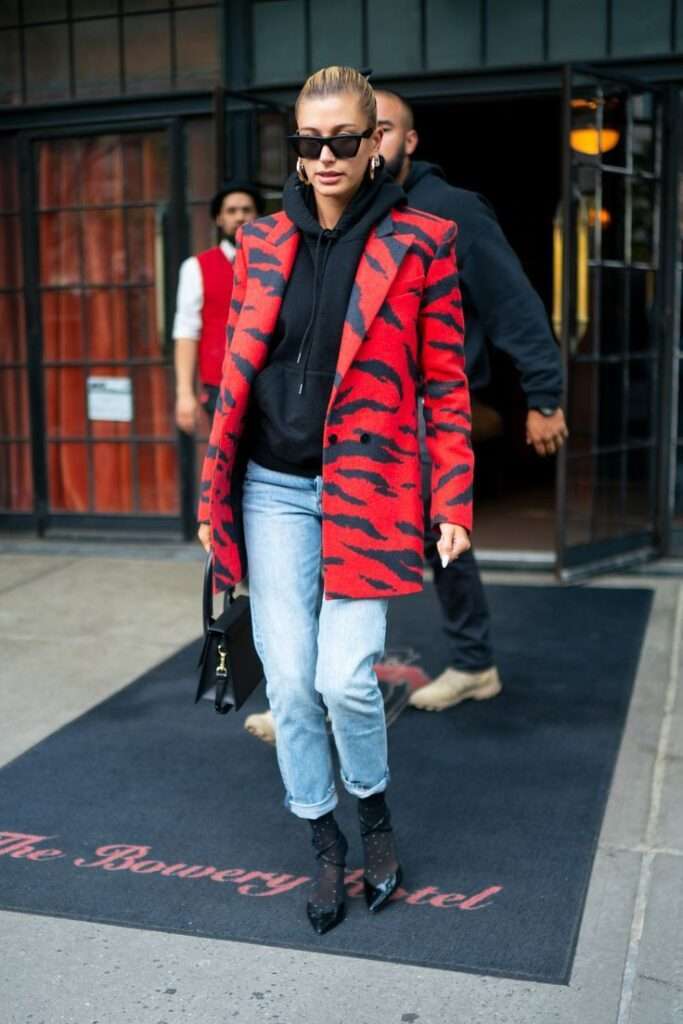 Hailey Bieber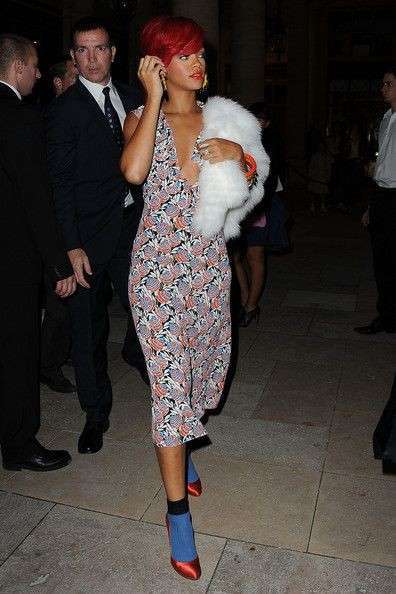 Rihanna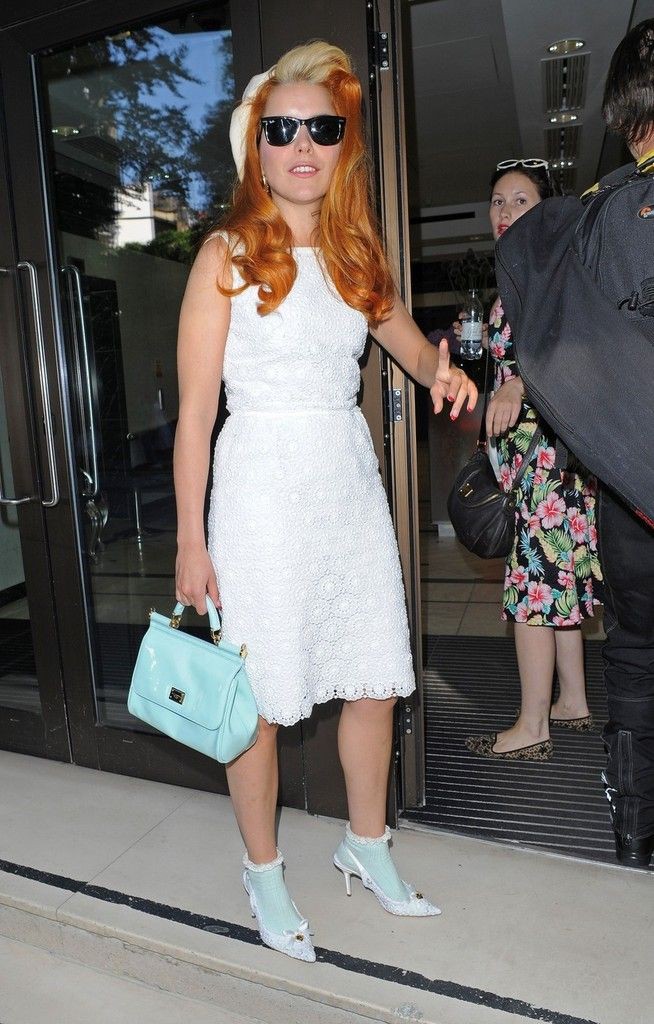 Paloma faith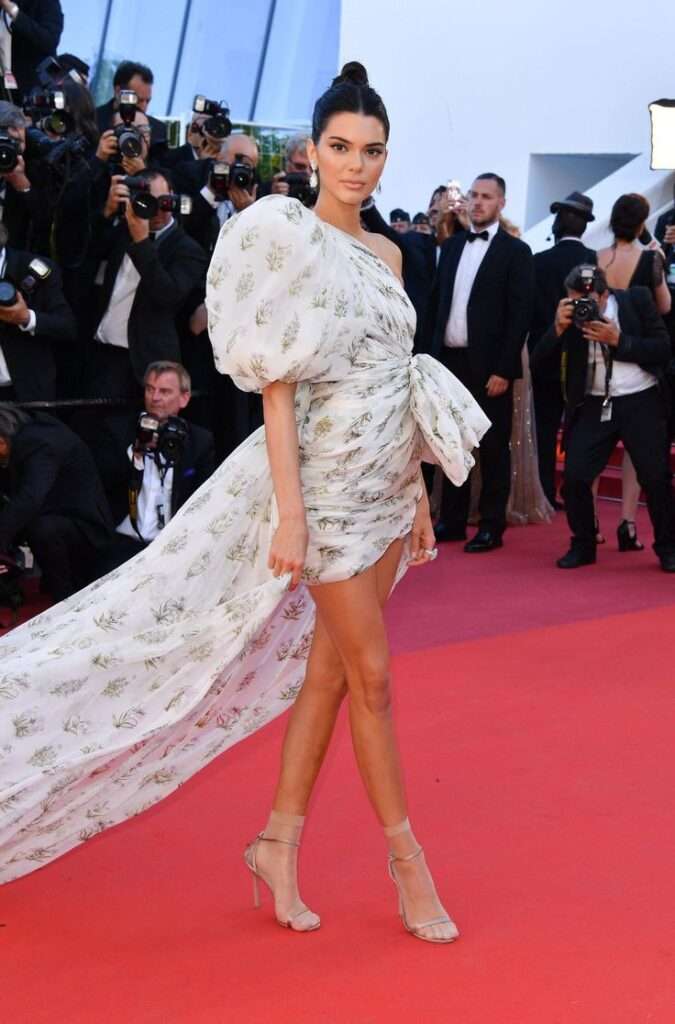 Kendall Jenner
Conclusion
The fashion world is evolving and new Styles are gaining popularity. How to wear socks with heels is a combination often worn during winter but can also be used fir a fashionable appearance.
Photo credit: Pinterest