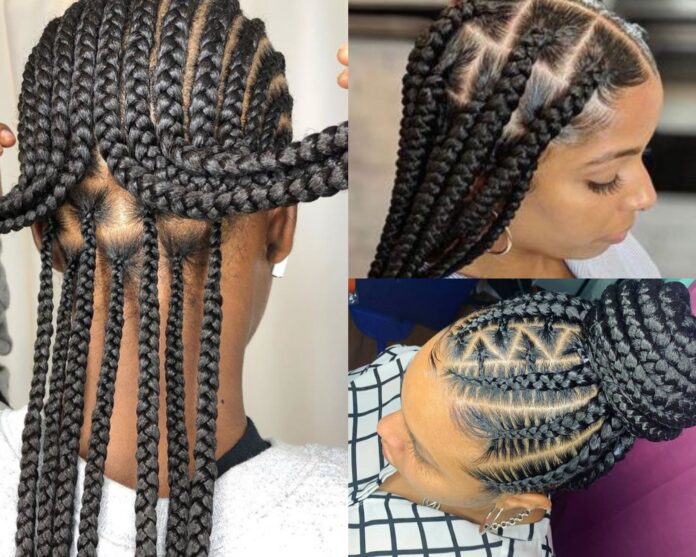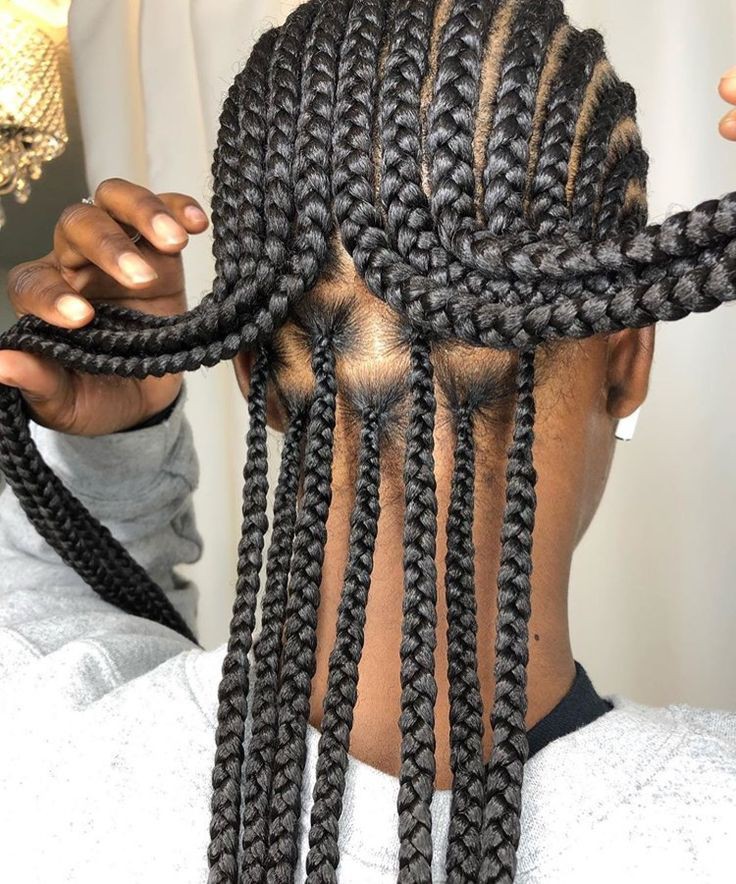 The braid hairstyles for ladies are quite numerous in styles and designs. Looking good comprises a lot of things and taking care of your hair is one. As a lady, your hairstyle also helps to increase your appearance and beauty and also adds some spice to your outfit.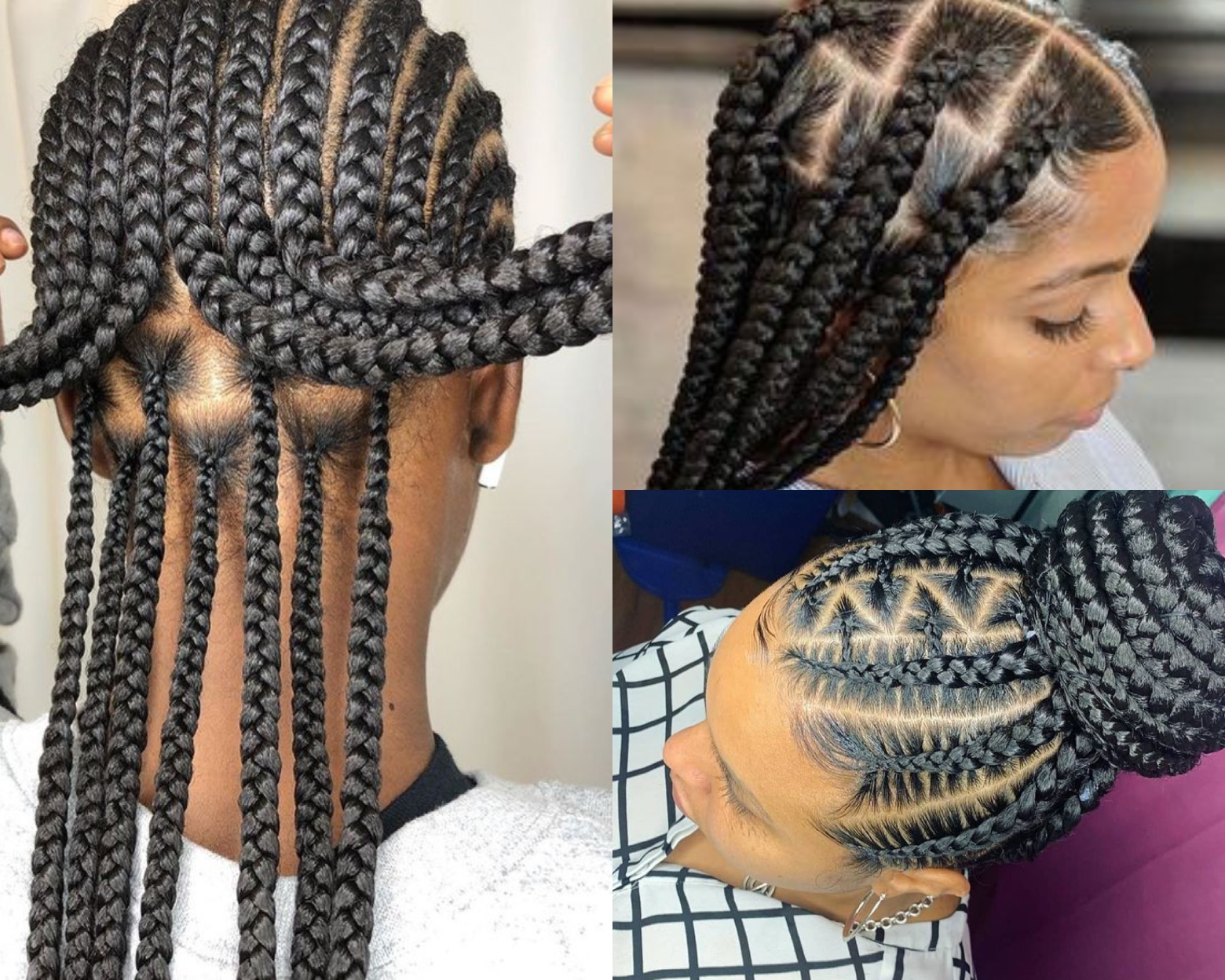 Thinking about which hairstyle to make can be quite an ordeal for most ladies. I remember back then when I was still new to the hair-making world, I would spend several hours scrolling through the magazines and thinking of which hairstyle would fit best.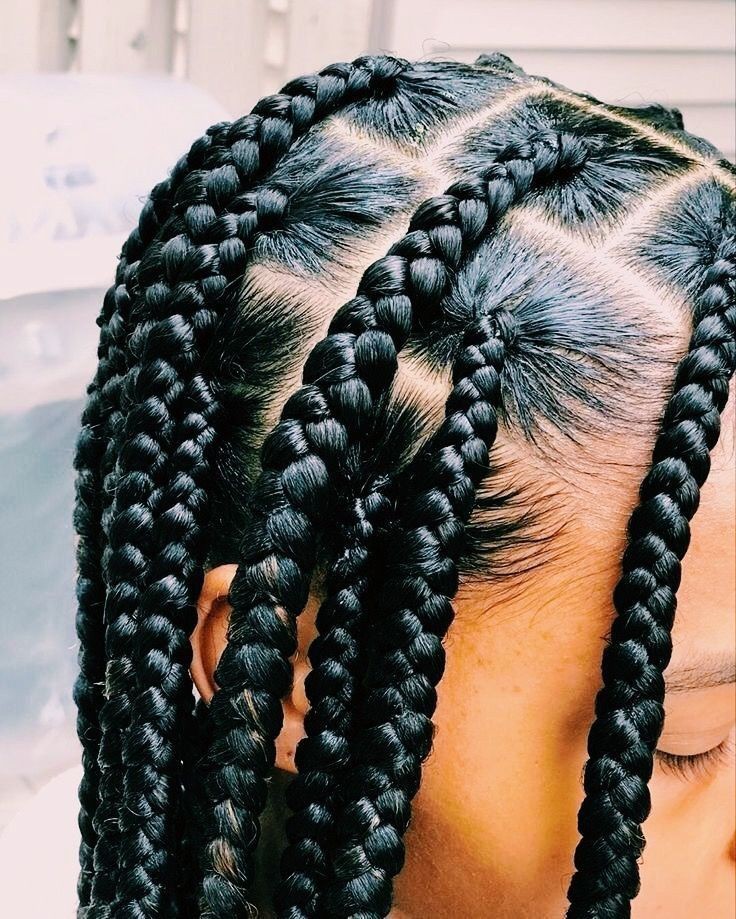 This act wasted a lot of my time and I cannot imagine going through that again. The fashion world is evolving and technology is also taking over. Nowadays you can simply scroll through the internet and pick a style that you think would look great on you.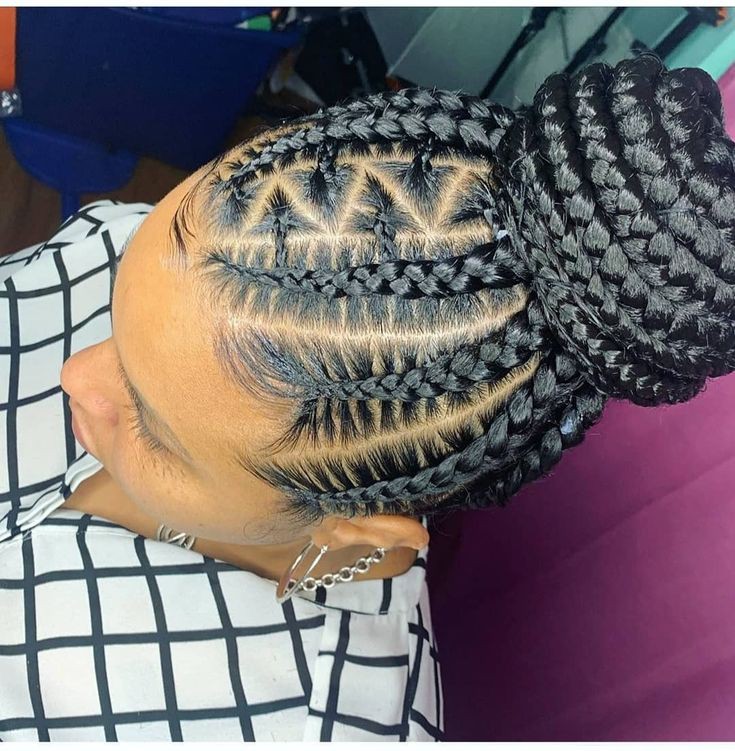 Trendy Braid Hairstyles for Ladies
Hairstyles exist in different forms and your taste should be considered when picking a hairstyle to make. The braid hairstyle is one of the most popular hairstyles in the fashion world and this hairstyle can be styled in different ways. The ways of styling your hair as a Braid also sometimes depend on your age group. However, strand braids are common across all age groups. How big it is will however depend on your age and preference.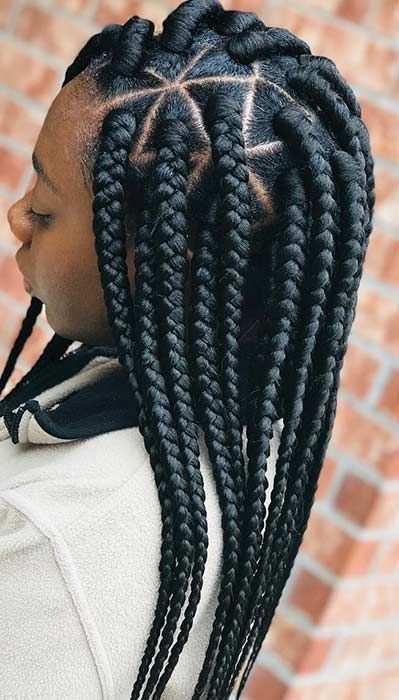 Braid hairstyles exist in different forms and include box braids, triangular braids, Cornrow braids, lemonade braids, big braids, and so on. The length of the braided hairstyle also varies depending on your choice. Nowadays both long and short braids are popularly rocked by ladies. Sometimes the braids are also adorned with beads to give them a more attractive look.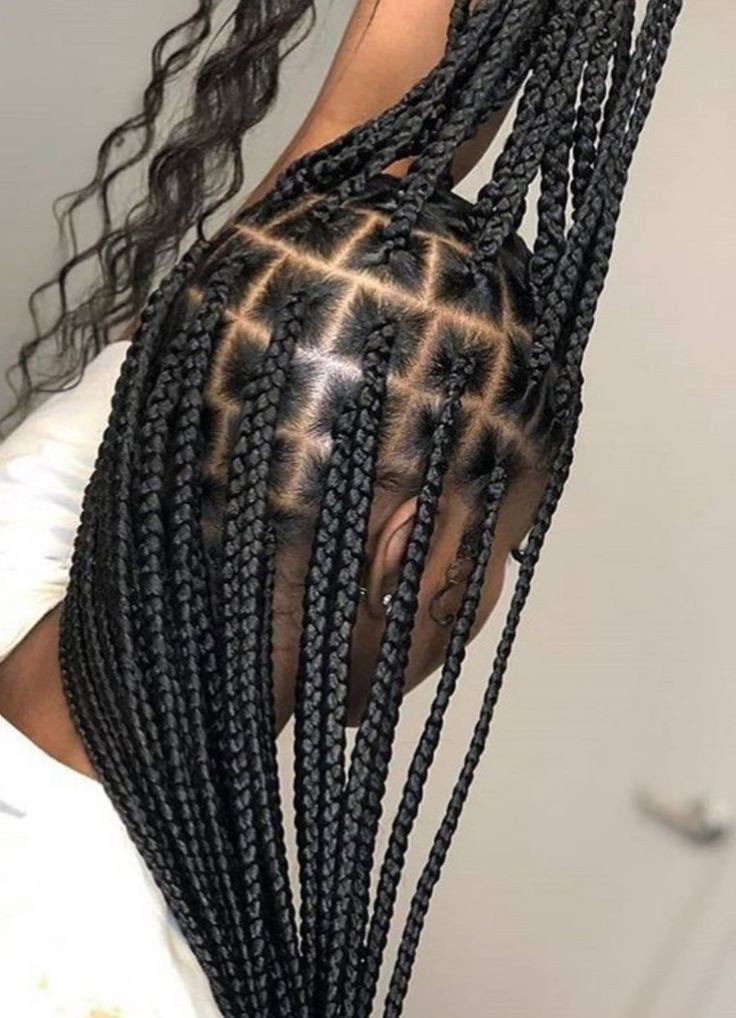 When we talk about hairstyles, a braided hairstyle is a type of hairstyle in which a portion of hair is divided into three, and these three parts are weaved together like a strand.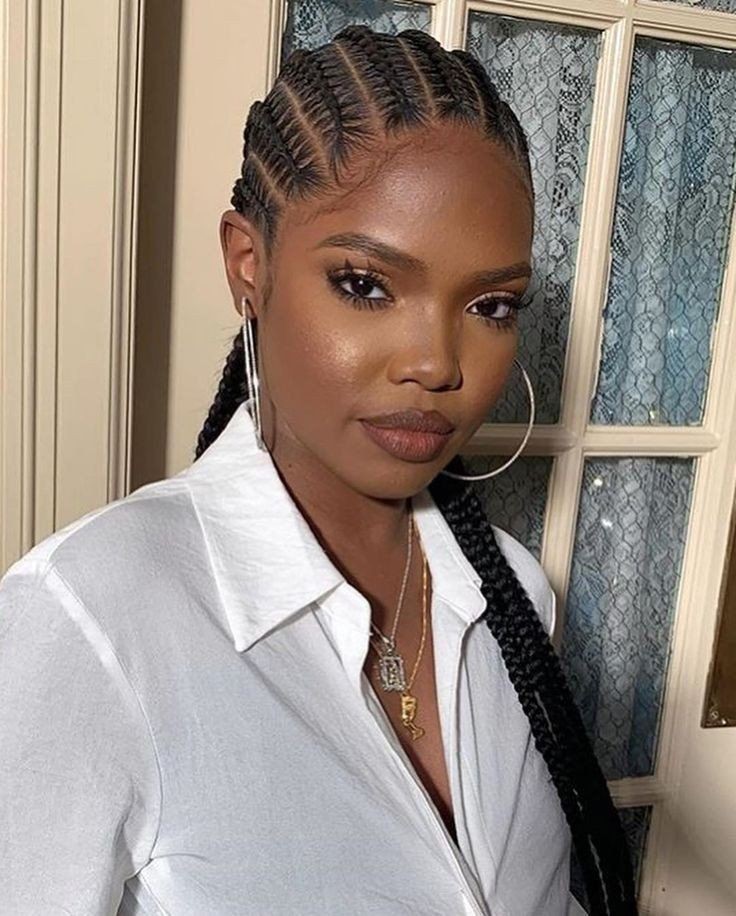 The types of braids hairstyles however explain the designs in which people tend to braid their hair. The box braids involve cutting the portion as a box while the triangular braids reflect a triangle and the big braids explains a braid that is achieved by braiding a large portion of hair together.
1.1: Braid Hairstyles for Ladies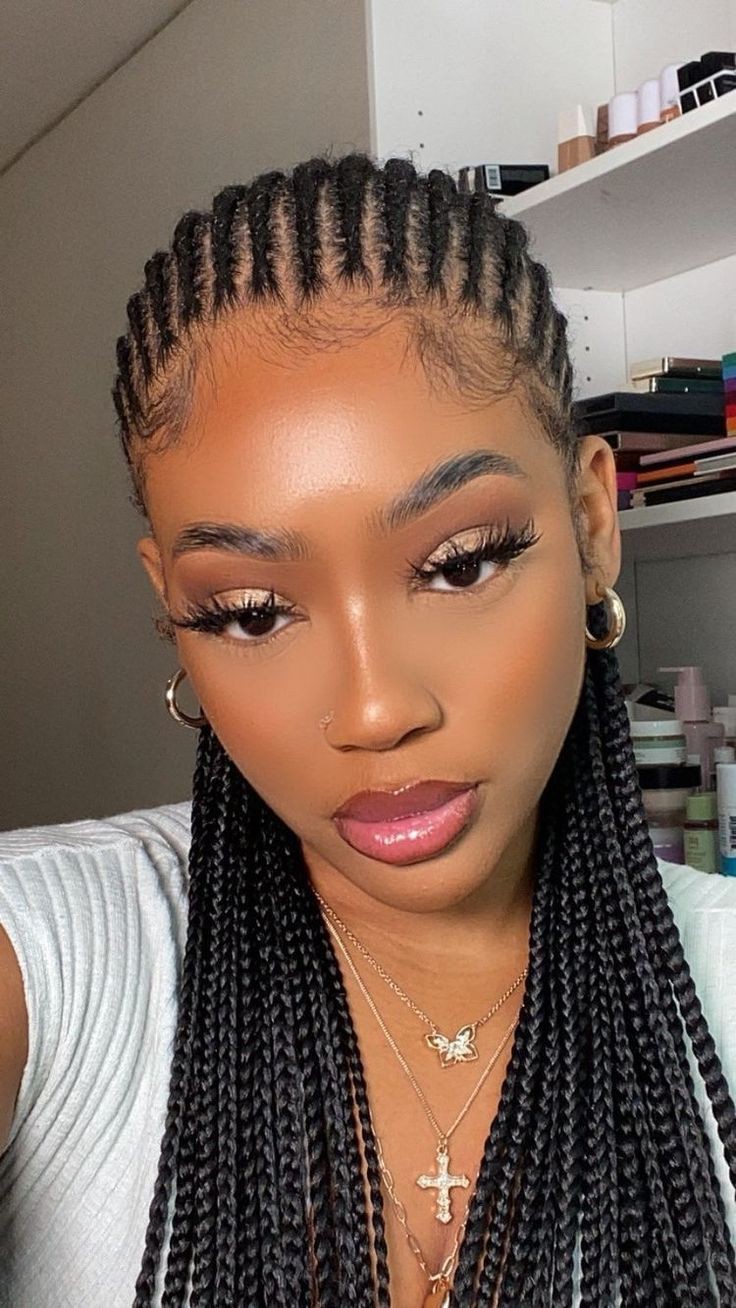 The braid hairstyles are classy and interesting to wear and match with any of your outfits. As a bride, you can make your hair as box braids and rock it on your wedding day. As a working-class lady, you can also make your hair a braid and rock it stylishly when going to work. The same applies when attending a party.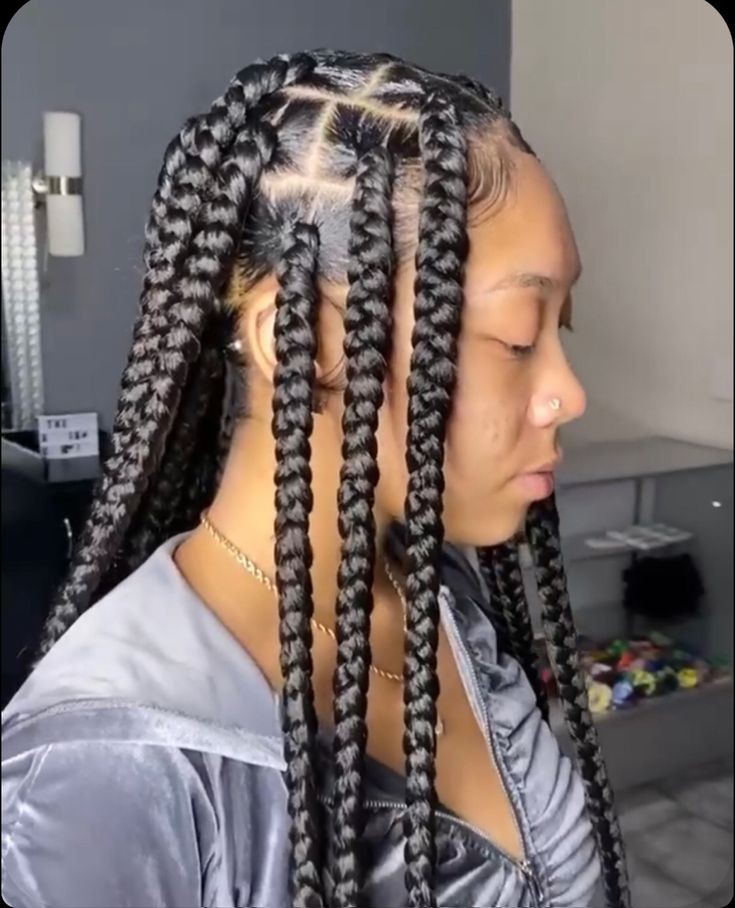 One of the unique features of the braided hairstyle is that it can be carried for a long. This type of hairstyle lasts longer than the Ghana weaving and is less stressful to make. It is also used in some circumstances to help stretch the hair by braiding it into strands. The hairstyle is also affordable and does not require many hours to make.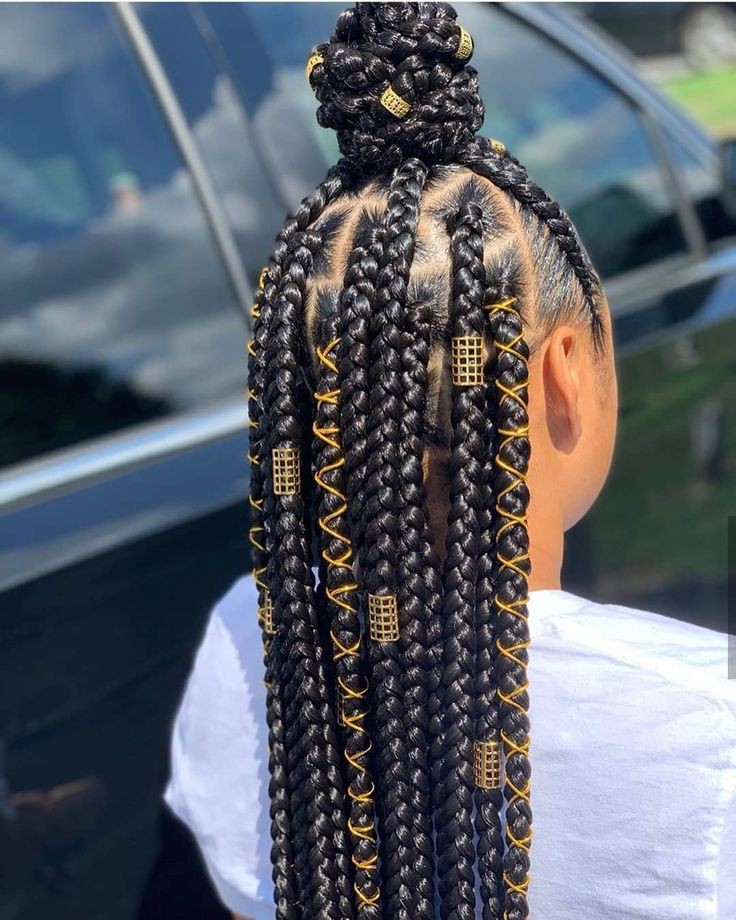 Although this fact is subject to the type of braid hairstyle you want to make. The big braid hairstyles are less stressful and easy to make. Let's take a look at some of the trendy braid hairstyles for ladies below: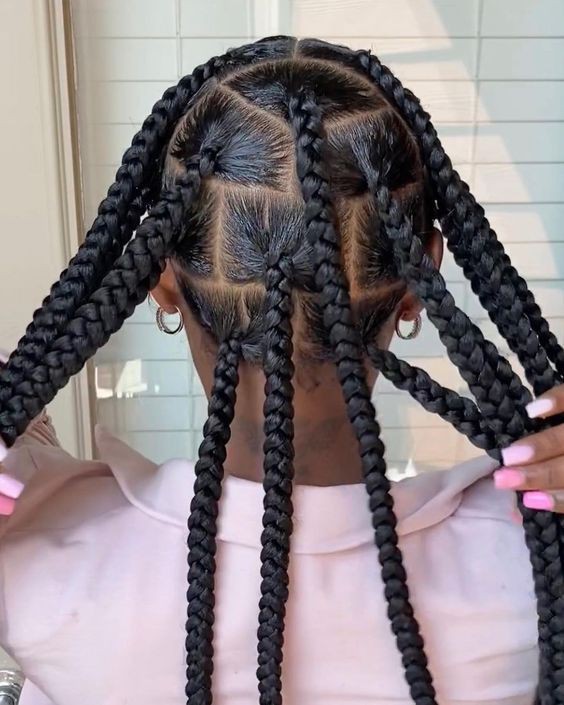 1.2: Box Braid Hairstyles for Ladies
The box braid is one of the popular braid hairstyles in the fashion world. This type of hairstyle involves dividing the hair into boxes and braiding each box as a strand. The box braid hairstyles exist in different sizes and some of these include the million box braids, big box braids, and so on. The box braids can be made in small, medium, or big sizes depending on the one you prefer. However, the small box braids last longer than the big box braids. Below are some box braid hairstyles for you: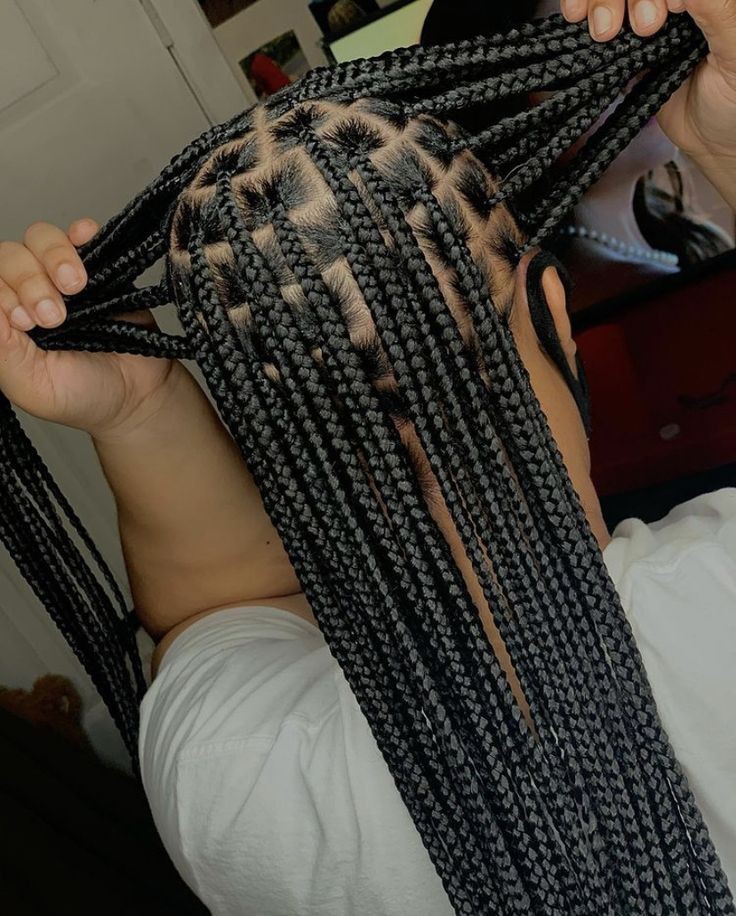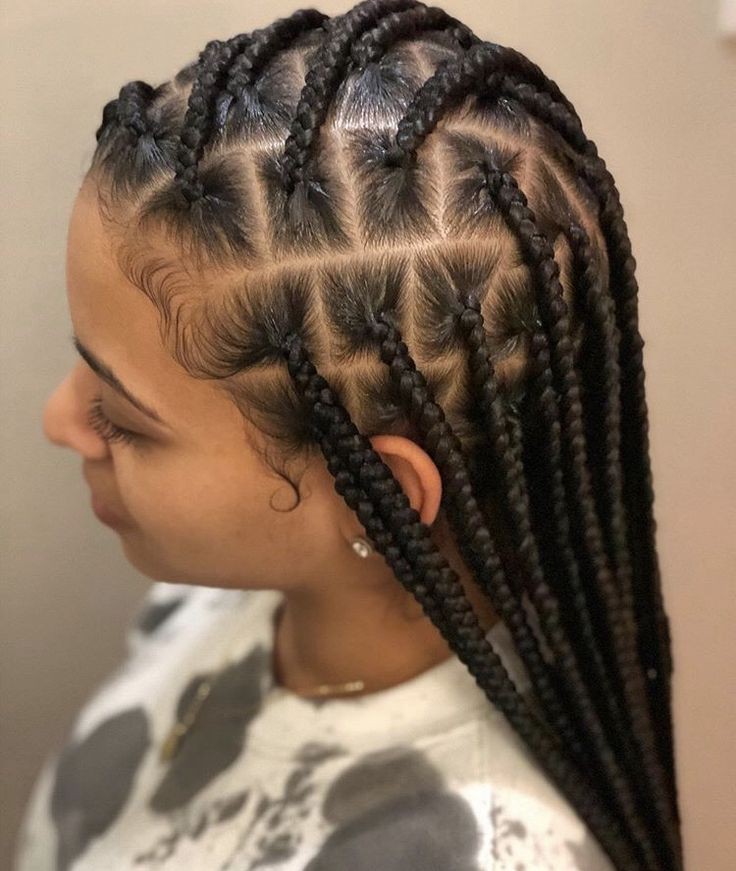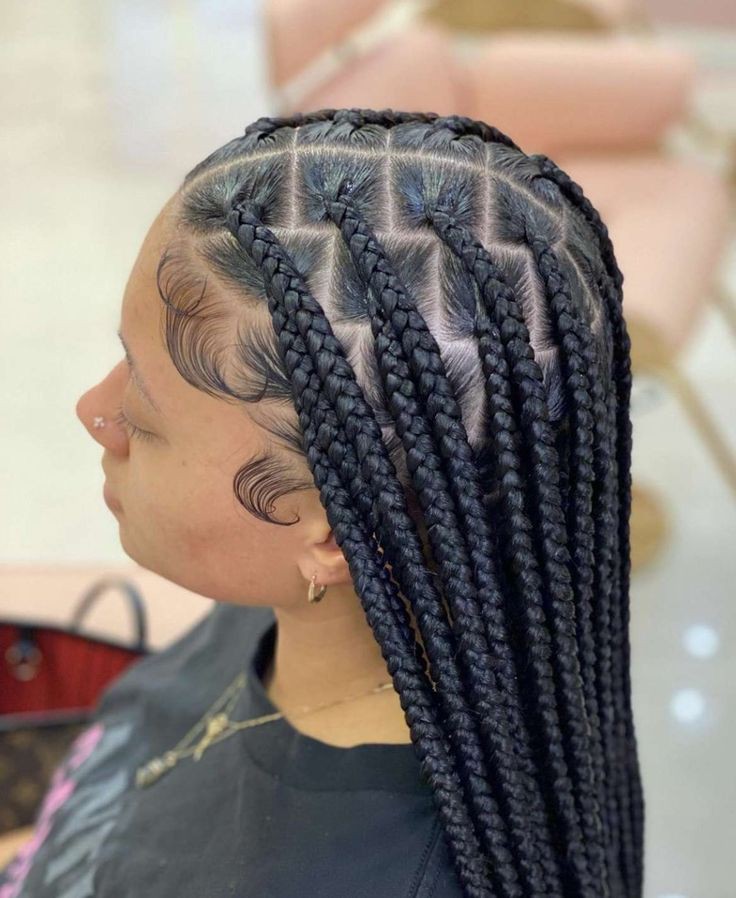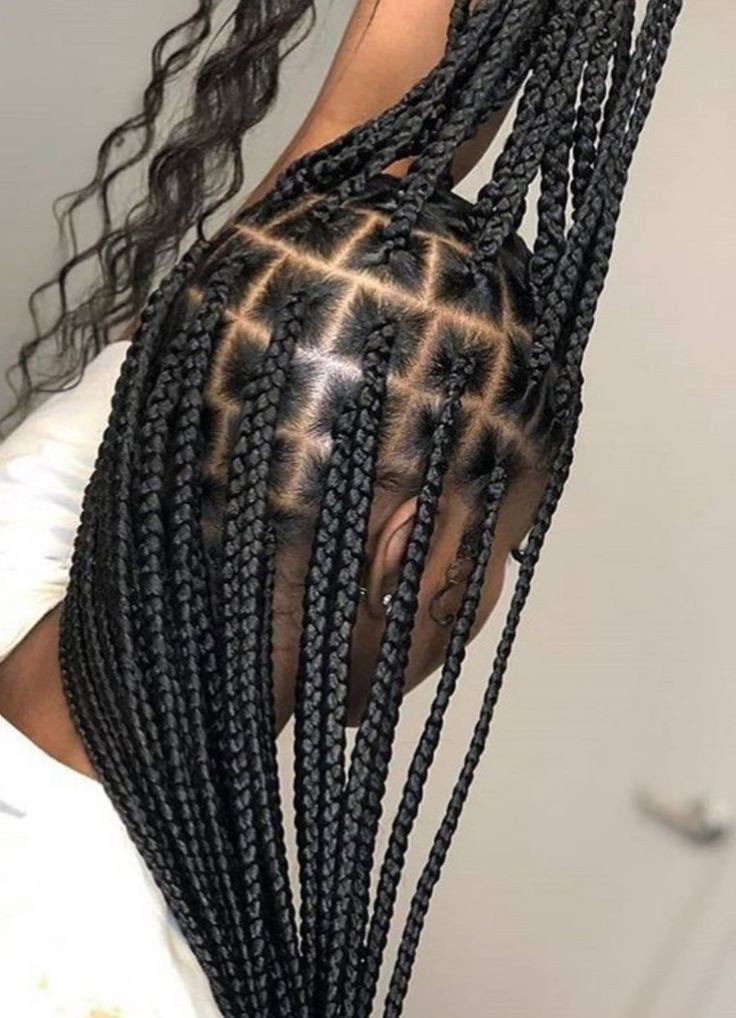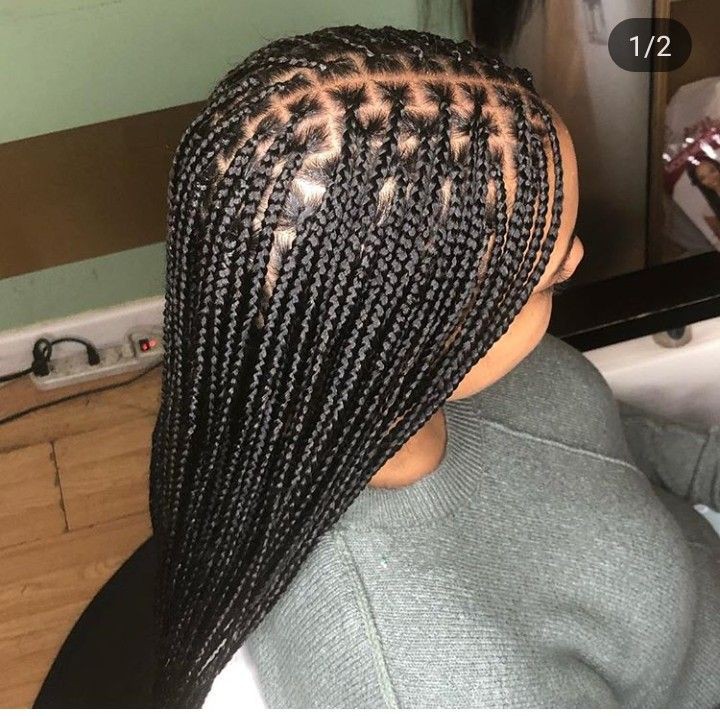 1.3: Triangular Braid hairstyles for Ladies
Another way you can style your braid hairstyle is the triangular braids. This type of hairstyle involves dividing the hair into triangles. The triangular braids are similar to the box braids but are considered a more stylish hairstyle than the box braids. Below are some of the triangular braid hairstyles for ladies: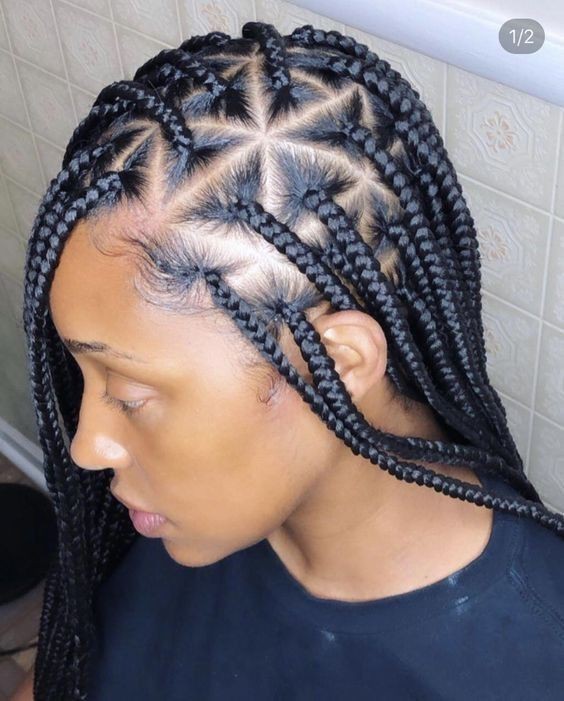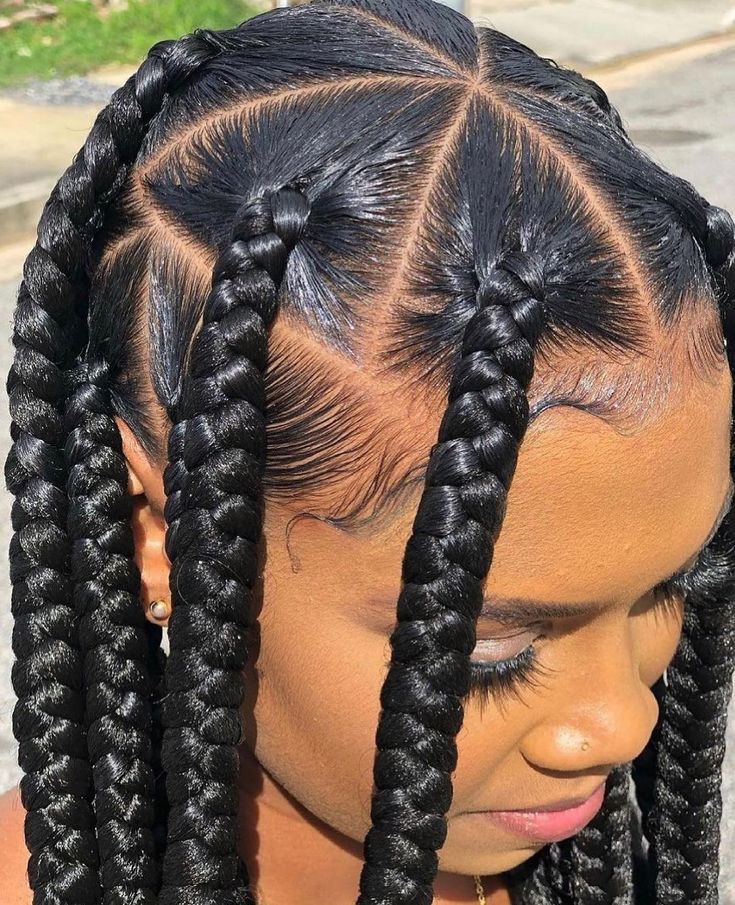 1.4: Lemonade Braid Hairstyles for Ladies
The lemonade braid hairstyles are quite popular in the fashion world after the hairstyle was rocked by Beyonce in her popular lemonade music video. The hairstyle which is previously referred to as the side braids involves braiding the hair to the side of the head. Unlike the other braids which can be packed as an all back or Shuku, the lemonade braids can only be styled as a side braid. Below are some lemonade braid hairstyles for ladies: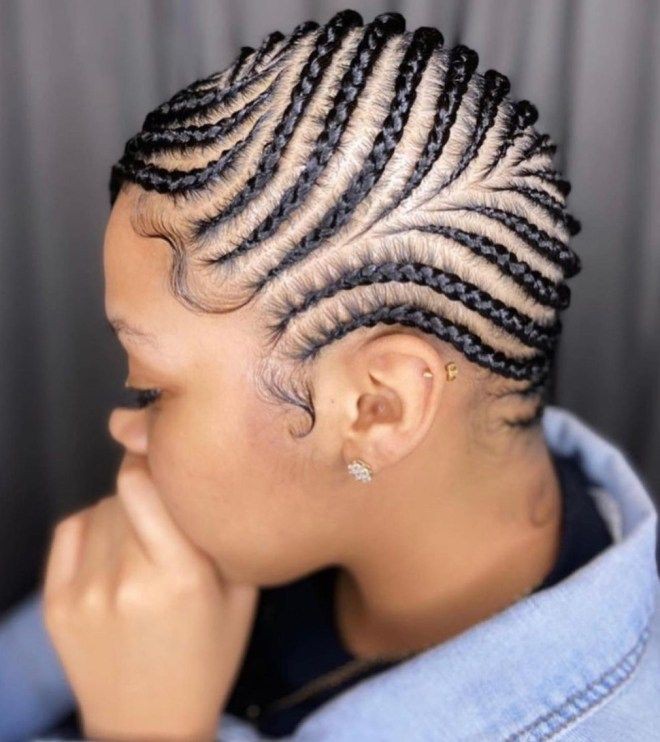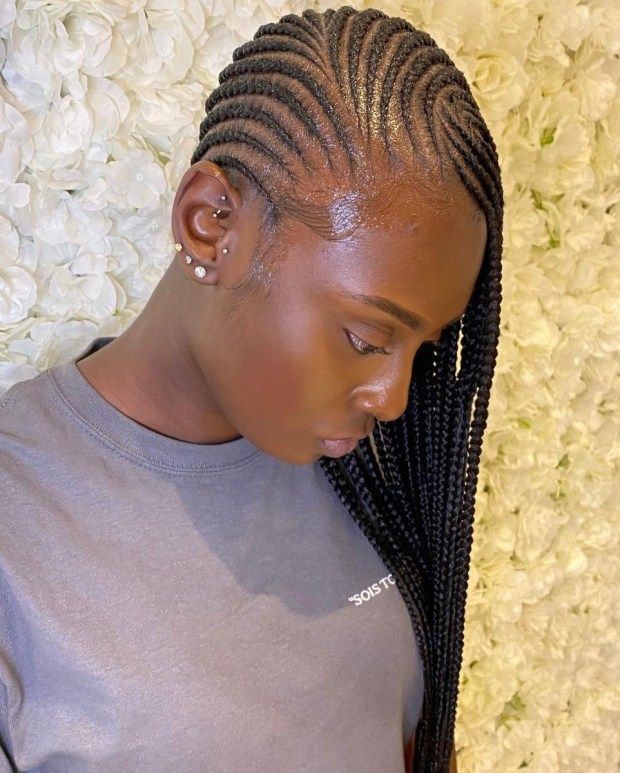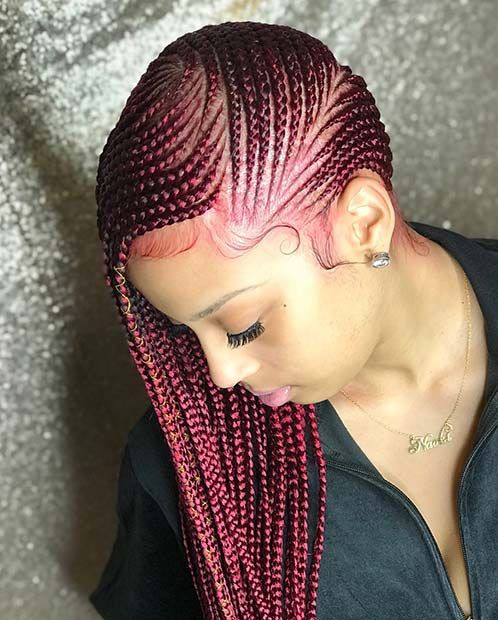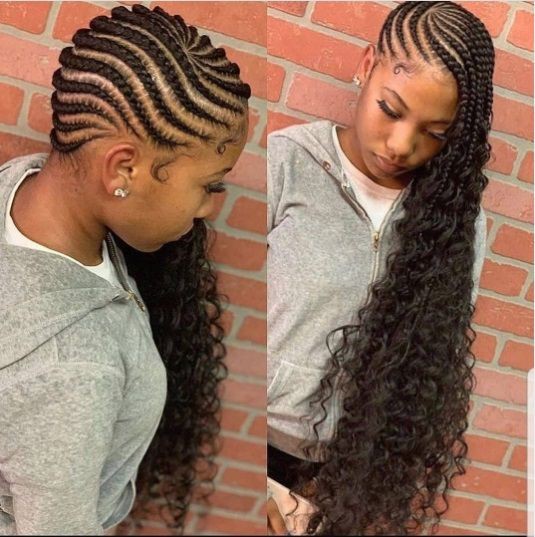 1.5: Cornrow Braid Hairstyles for Ladies
The cornrow braid is Another one of the braid hairstyles in vogue. This hairstyle is similar to the Ghana Weaving but different in terms of how it is weaved. The Cornrow braids are more spacious than the Ghana weaving hairstyle. The cornrow hairstyle can be styled as an all-back or two-step. Below are some cornrow braid hairstyles for Ladies: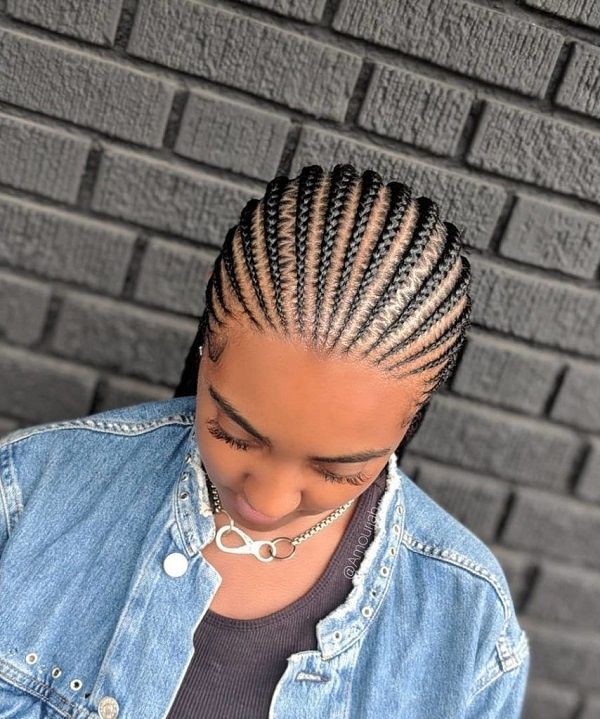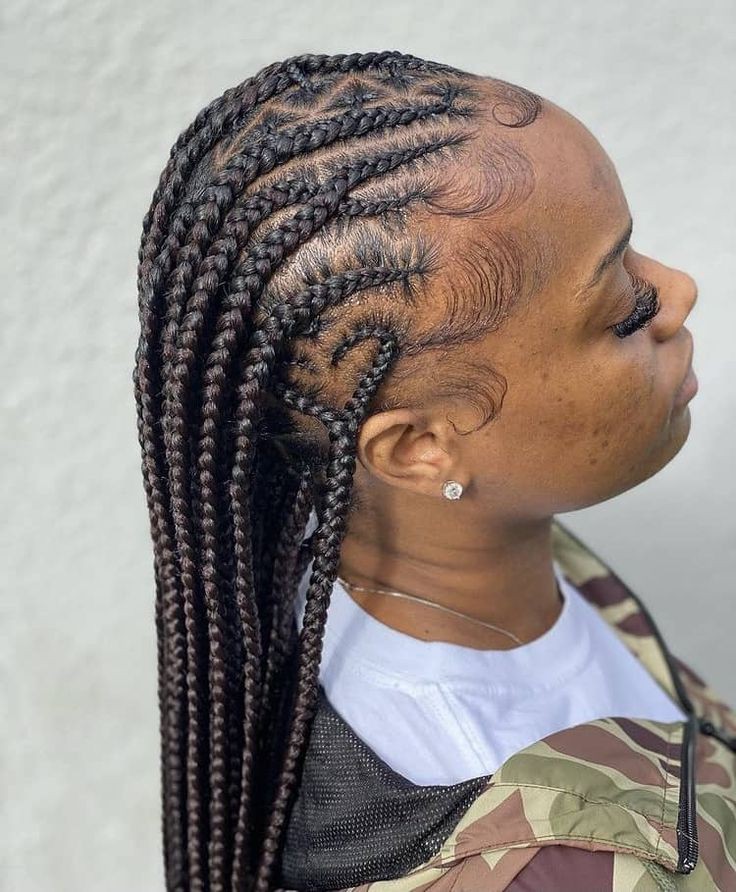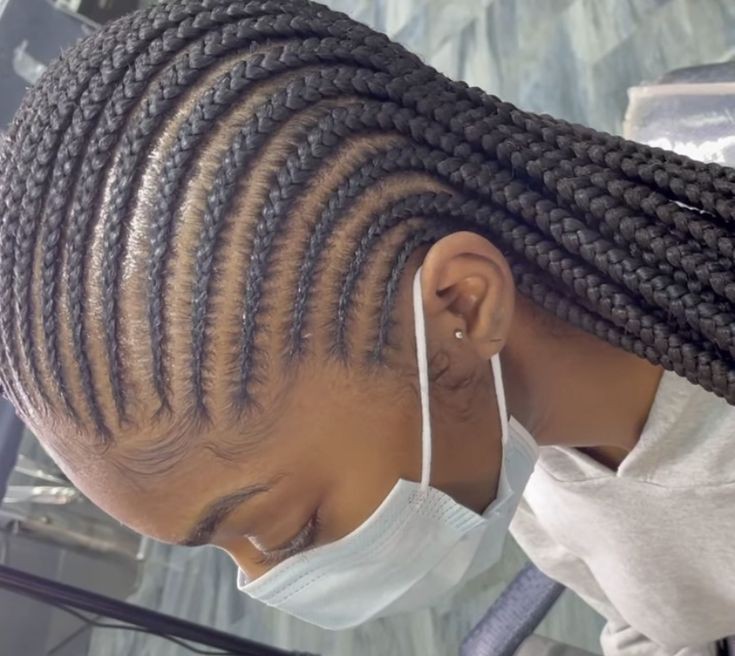 1.6: Big Braid Hairstyles for Ladies
One of the easiest ways to Style your hair as a braid is to go for the big braid hairstyles. This type of hairstyle is less time-consuming and very affordable to make. It also gives a chic and classy vibe and is often rocked by young ladies or fashion lovers. The big braids are often styled as a long length. The long length is achieved by making use of a hair attachment. Below are some big braids hairstyles for ladies: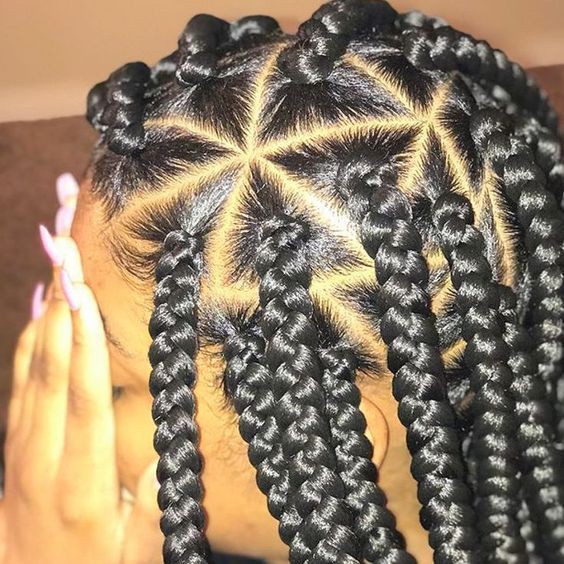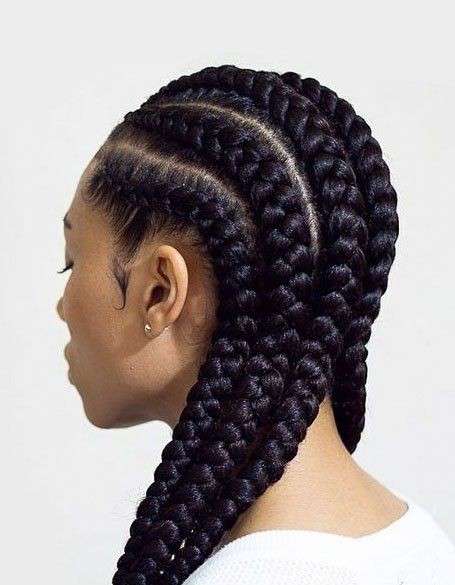 1.7: Best Braid Hairstyles for Ladies
Many other braid hairstyles haven't been assigned a particular name. This type of braid hairstyle is creatively designed and is too attractive to ignore. Check them out below: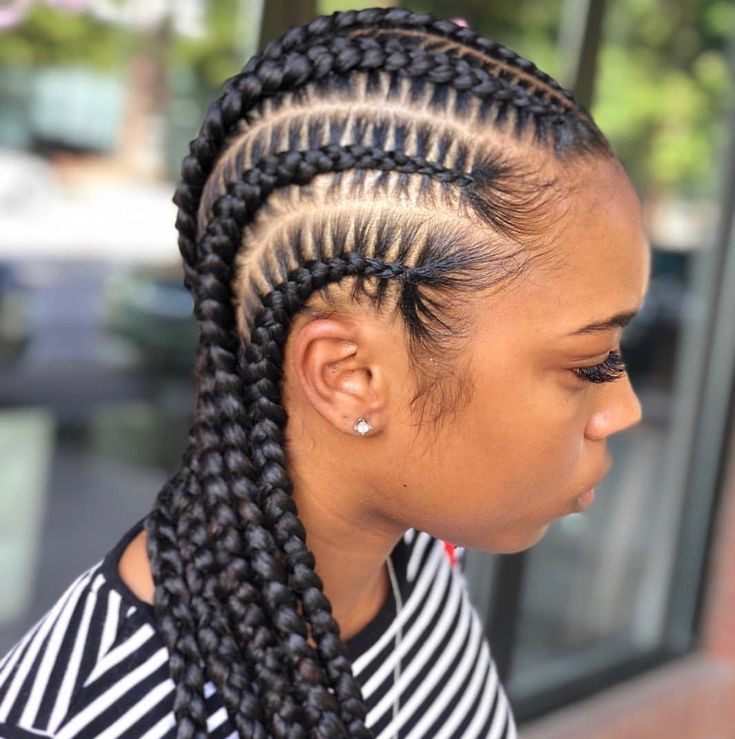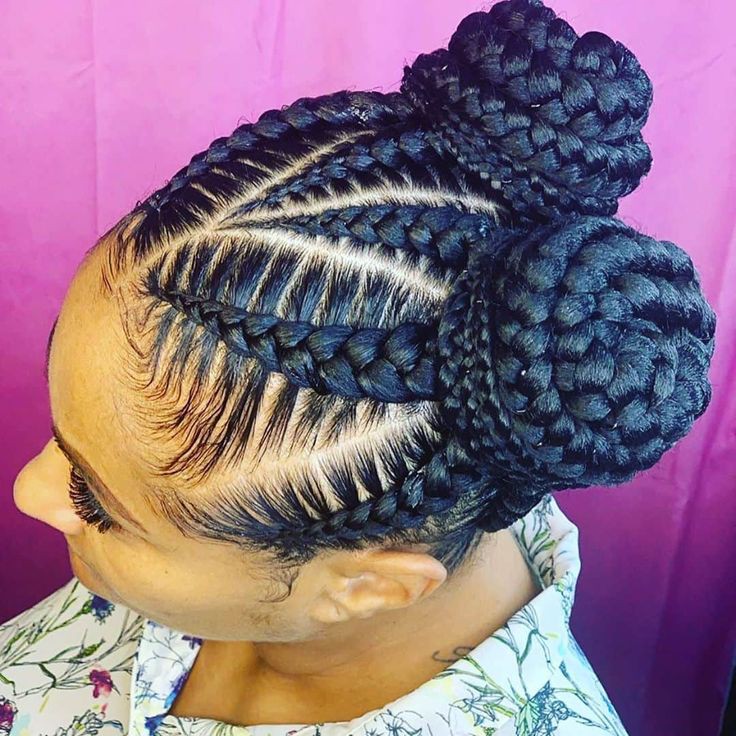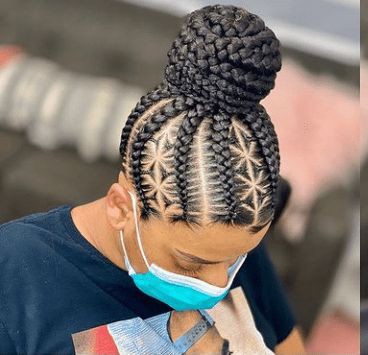 Conclusion
As a lady, you should always make sure your hair is neat. Having neat hair is healthy for your body. The braid hairstyle that I have compiled above ranges accordingly in price. You can scroll through and pick the one you can afford.
Photo credit: Pinterest
Click here to follow us on Instagram