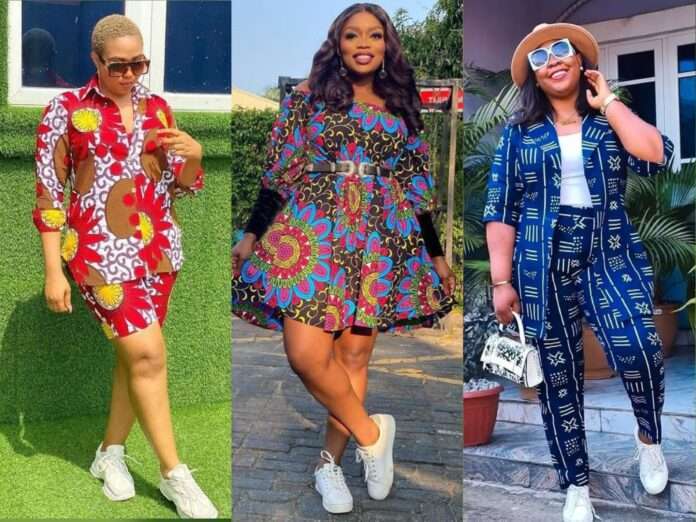 Rocking the Ankara with sneakers depends on the type of Ankara outfit you are wearing. The Ankara fabric can be styled in different designs and lengths. How to rock Ankara with sneakers involves making sure the combination is proportionate to avoid ending up with a weird look.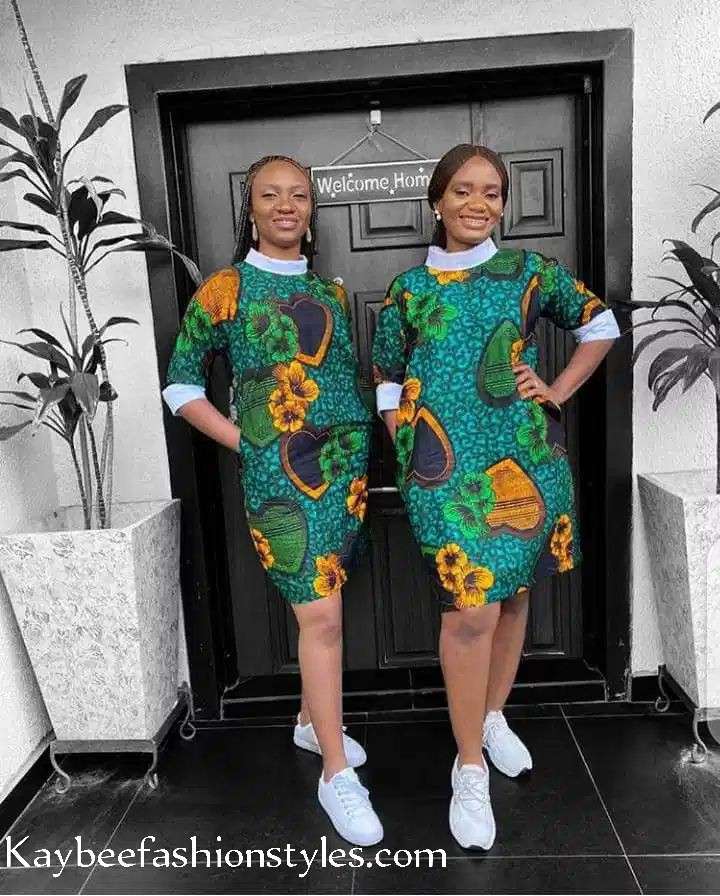 A lot of people believe that the Ankara fabric cannot be worn alongside a pair of sneakers. However, that is not true. You can style your Ankara fabric as a short gown or two-piece outfit and rock it with your favorite pair of sneakers.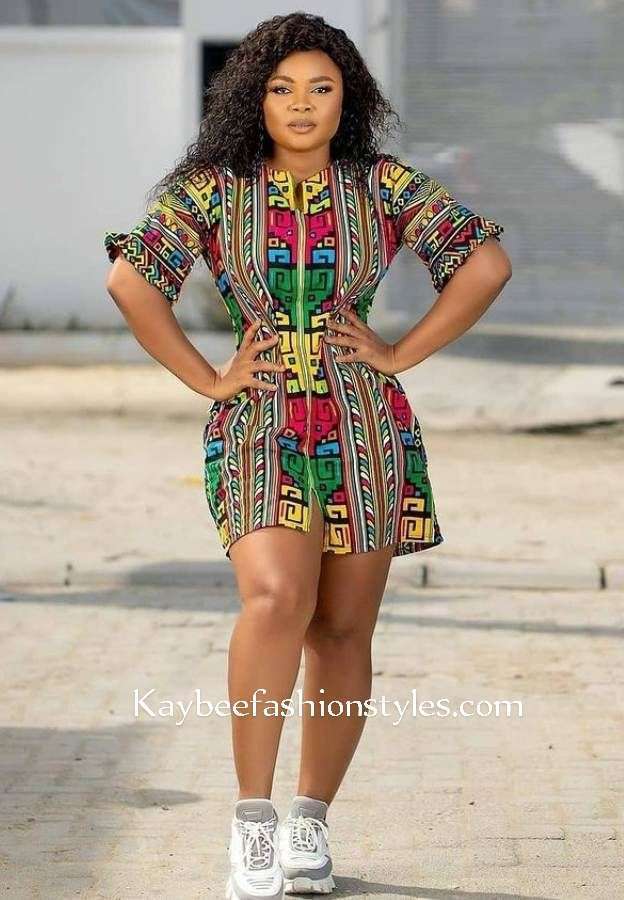 The fashion world is growing rapidly and creative and modernized ways of rocking the Ankara fabric are being introduced. Among these modernized ways involves wearing the Ankara outfit with sneakers. This combination is mostly worn for casual or business casual purposes. In this article, we are bringing you some tips on how to rock Ankara with sneakers in 2023.
Read also: Latest Silk Material Dress Styles for Nigerian Ladies in 2022
How to Rock Ankara with Sneakers in 2023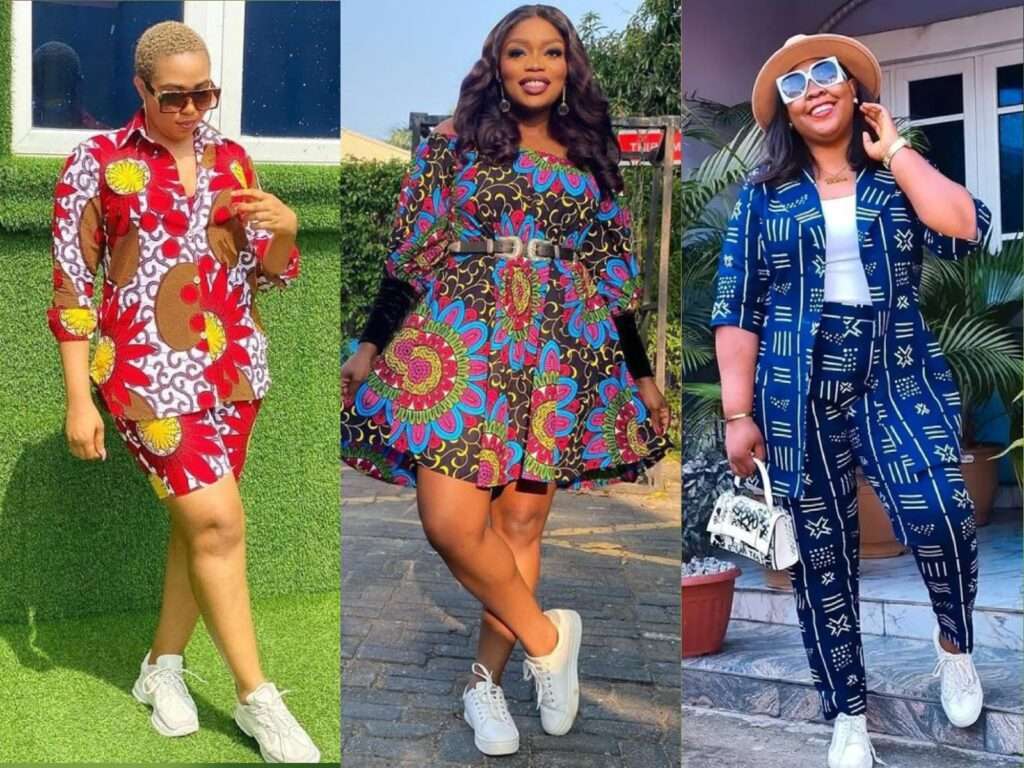 One of the fashion trends these days is to pair sneakers with practically any type of outfit. The Ankara fabric can also be worn with sneakers, especially white sneakers which help to give the outfit combination a neutral appearance.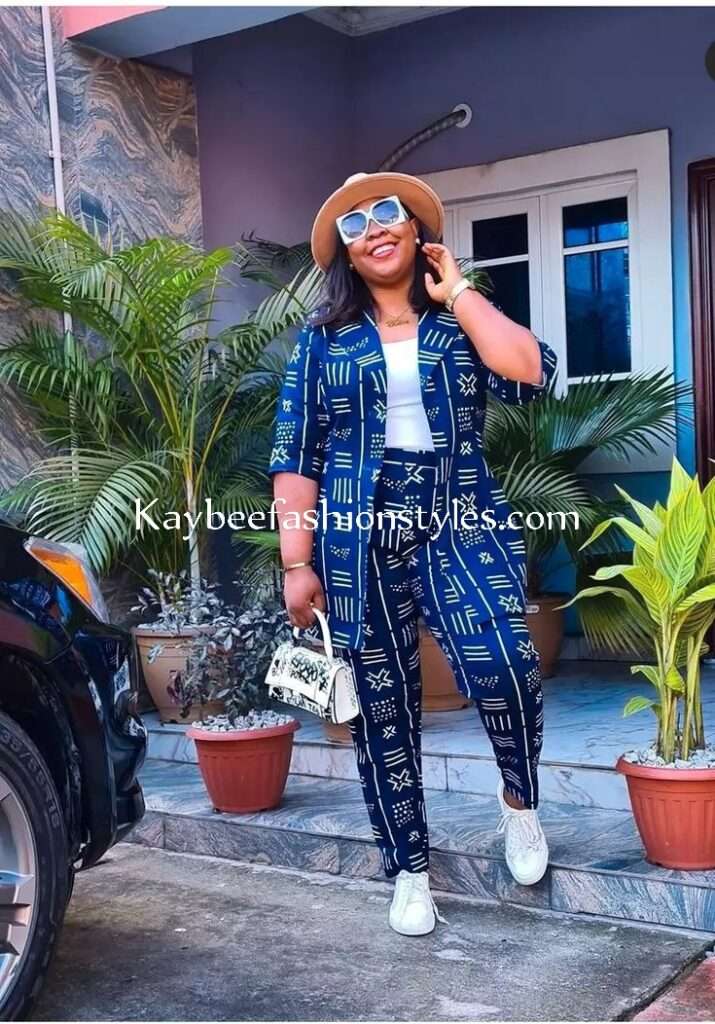 Wearing the Ankara with sneakers does not mean you are breaking any fashion rule. Comfortability is an important aspect of fashion every fashion lover should consider and wearing sneakers on an Ankara outfit helps to achieve this. In situations where you find yourself not being able to wear heels, you can match your sneakers with your Ankara outfit and you are good to go.
7 Ways To Wear Ankara With Sneakers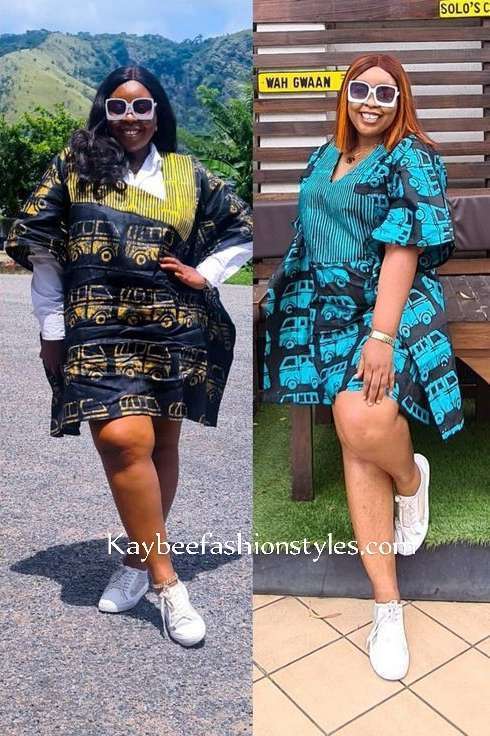 When pairing your Ankara with sneakers, there are some factors you should consider such as the length of the dress and the accessory combination. To avoid looking weird, do not wear sneakers with the Ankara long skirt and blouse and also the Ankara long gown. Sneakers are more beautiful when paired with smart Ankara outfits like the Ankara suits, short gowns, rompers, and jumpsuits. Both men and women can wear the Ankara with sneakers. However, each should go for a style that looks good on them.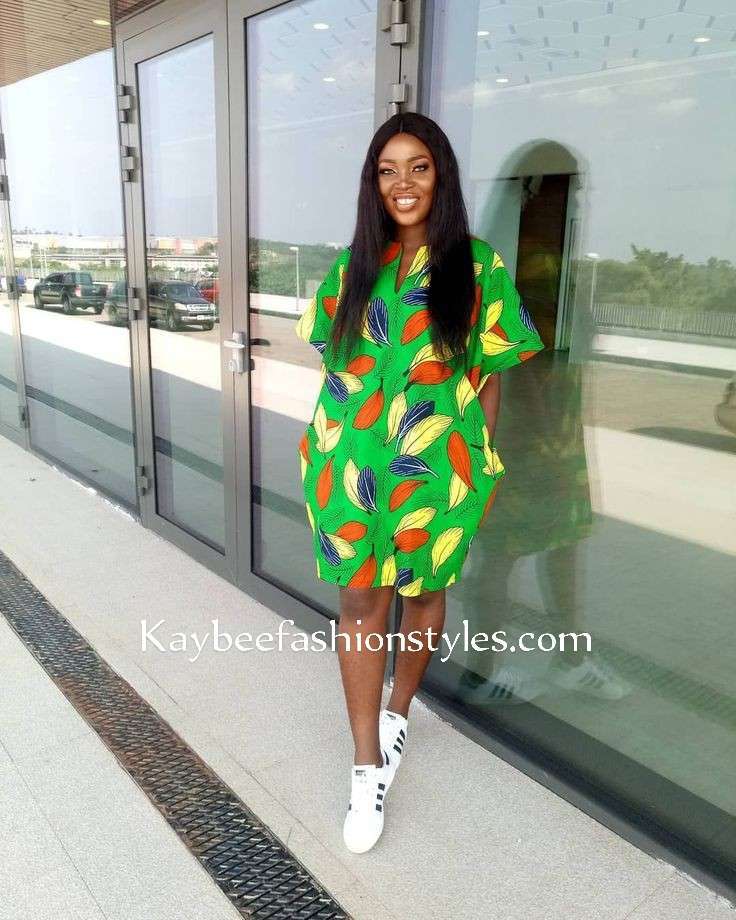 Pairing the Ankara with sneakers gives an effortless and chic appearance. The outfit combination is simple and comfortable to wear. If you have a problem figuring out how to wear Ankara with sneakers in 2022, below are some beautiful ways how to rock Ankara with sneakers.
Read also: How to Find Your Personal Style
1. Pair your Ankara short gowns with sneakers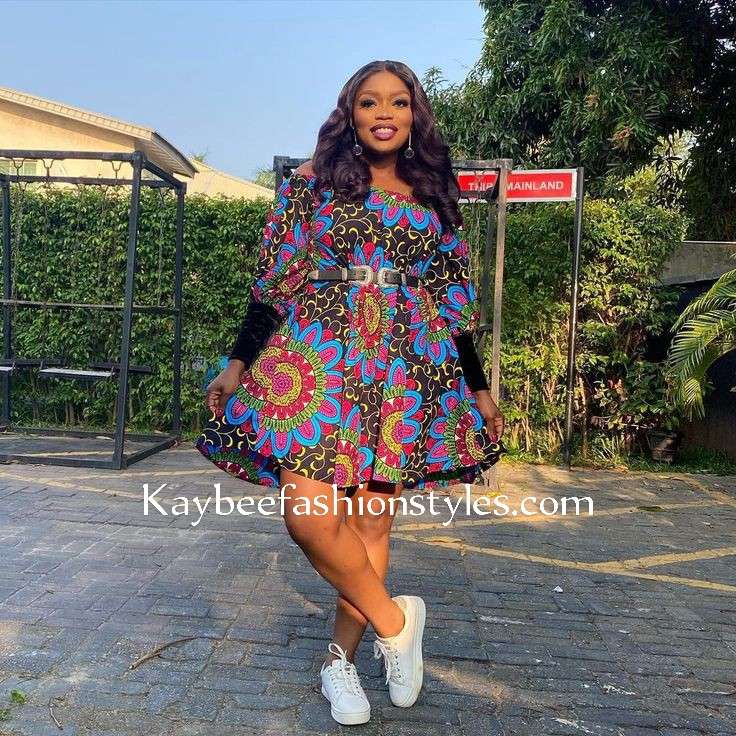 One of the ways on how to rock Ankara with sneakers in 2022 is to pair the Ankara short gown with sneakers. Because of the short length of the Ankara gown, the combination gives a chic appearance. Examples of Ankara short gowns you can pair with sneakers involve the loose-fitting Ankara gown, flare, or tight-fitting Ankara short gown. Although white sneakers are often paired with the Ankara short gown, you can make use of other shoe colors like black and pink.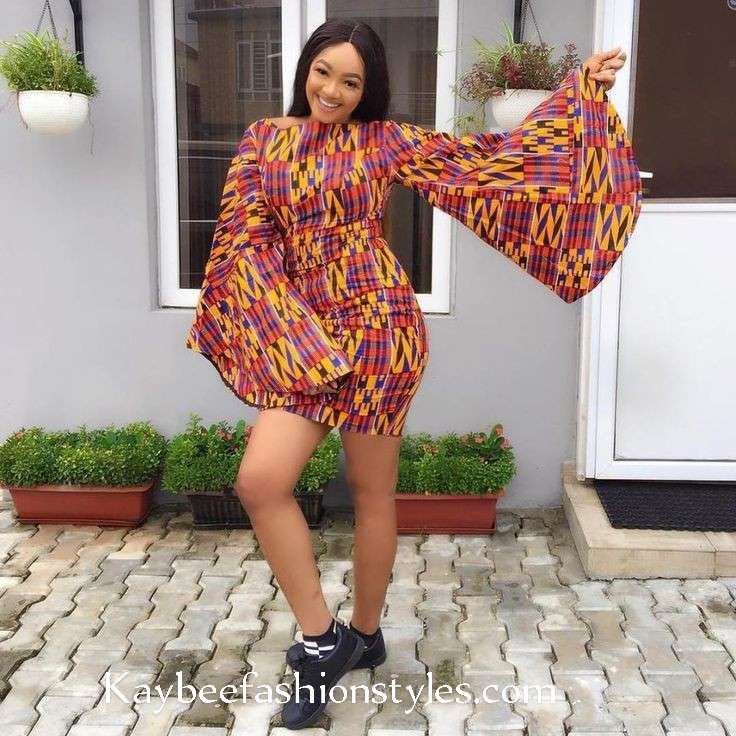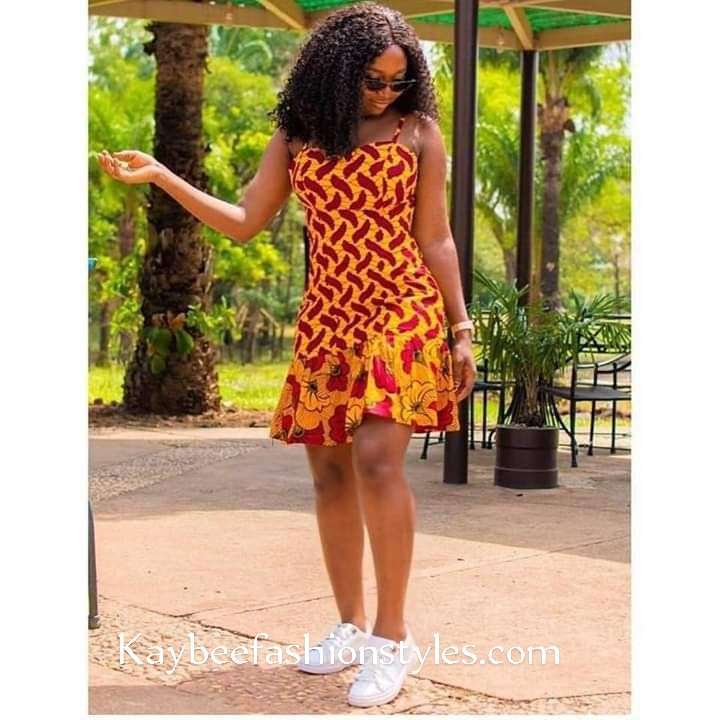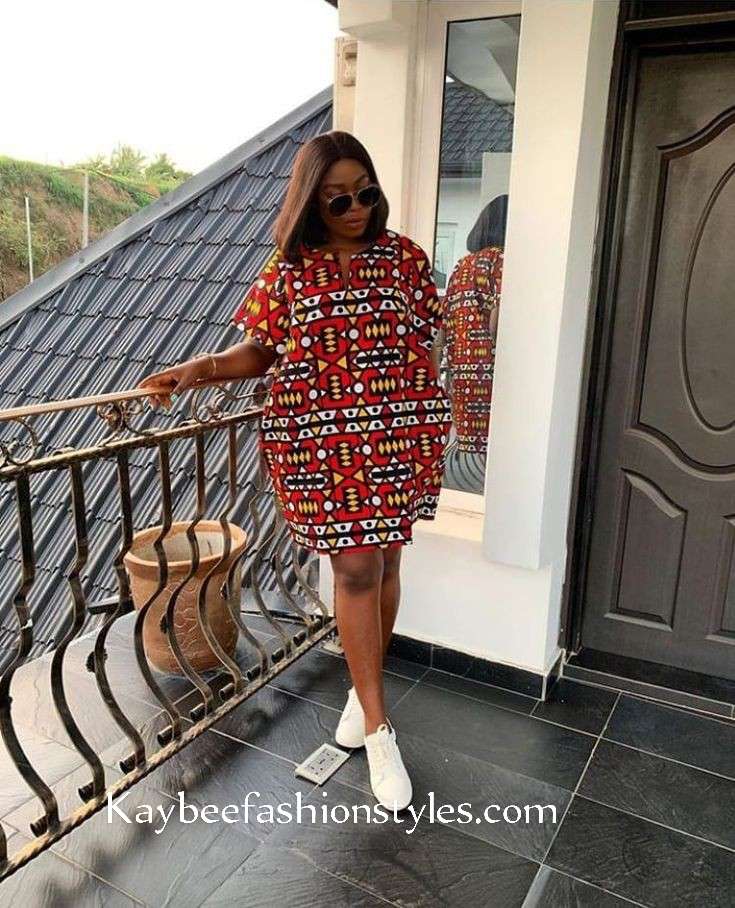 2. Rock your Ankara jumpsuit with sneakers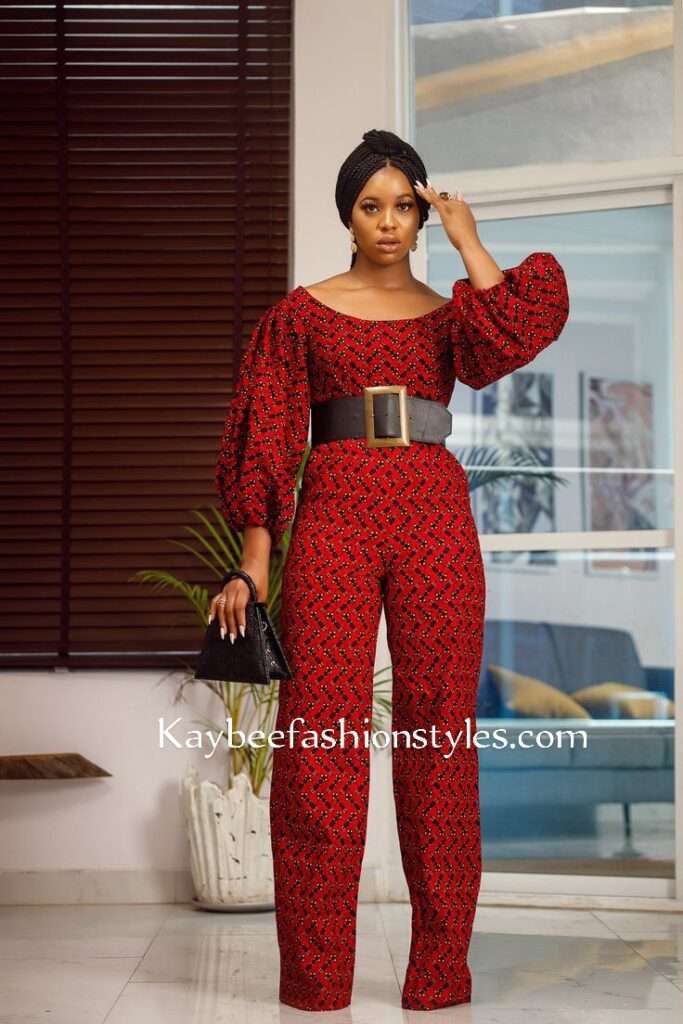 Another way you can rock Ankara with sneakers is to pair an Ankara jumpsuit with white sneakers. Although this outfit combination is mostly worn for casual occasions, it enables you to enjoy your Ankara jumpsuit in a chic way.
Read also: How to Change Your Look Through Fashion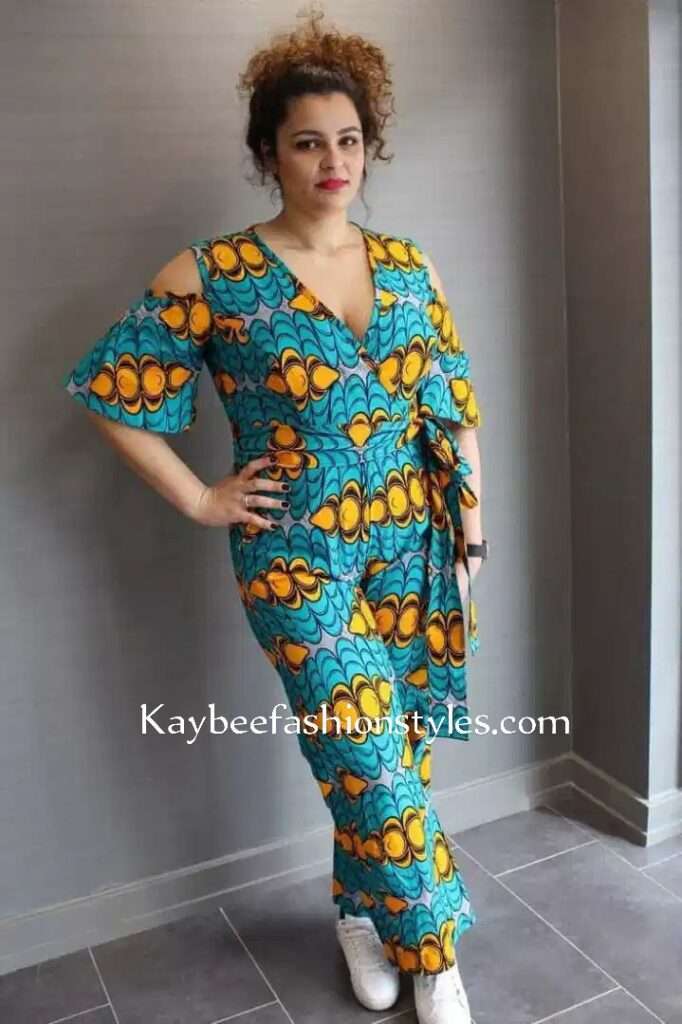 3. Pair your Ankara rompers with Sneakers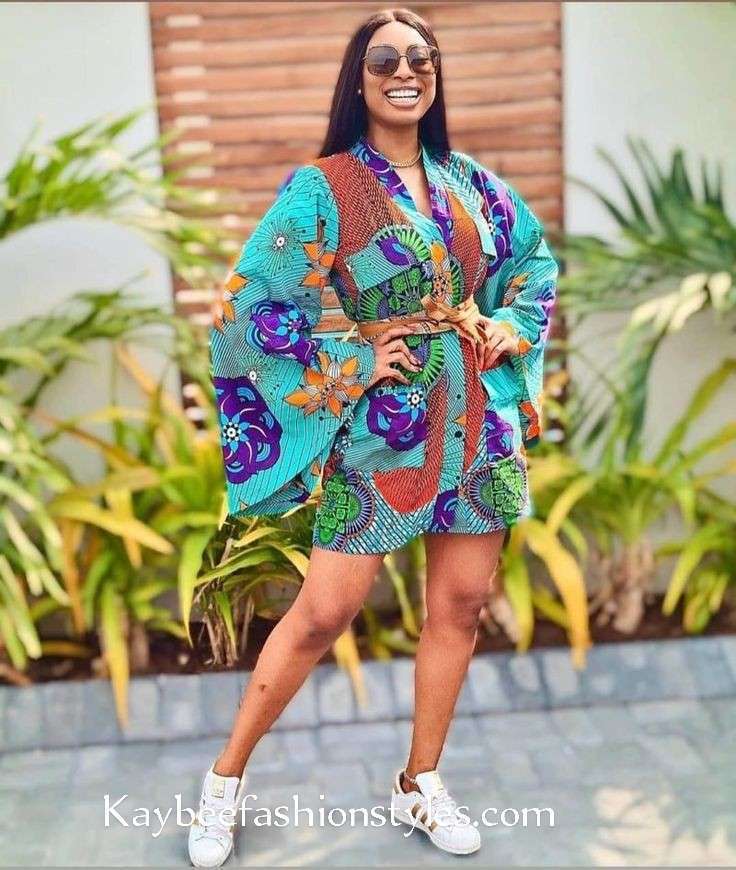 Sneakers are a perfect combination for the Ankara rompers and give a casual but classy look. Rompers also referred to as playsuits are a type of jumpsuit having a shorter length. The Ankara rompers or playsuit can be paired with any color and design of sneakers. How to rock Ankara with sneakers is pretty easy.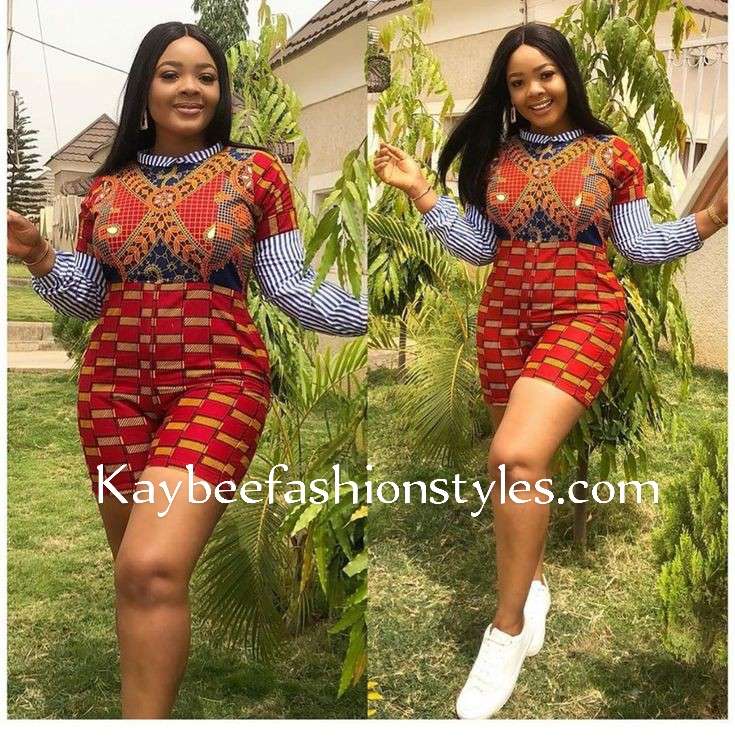 4. Match your Ankara mini skirt with Sneakers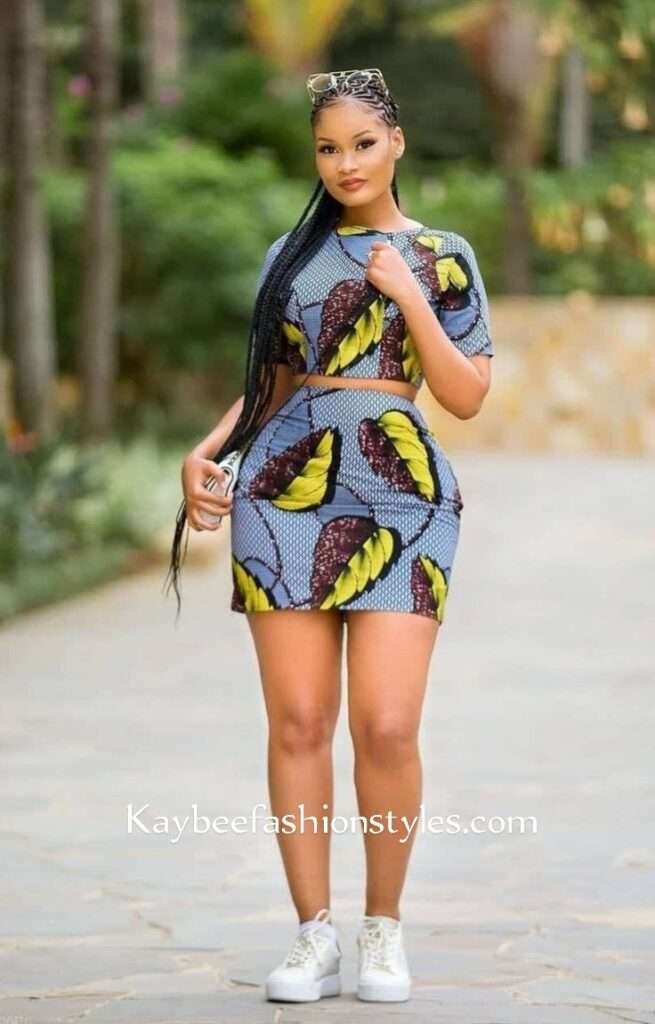 Ankara mini skirts are another option you can consider when it comes to how to rock Ankara with sneakers. The Ankara mini skirt is designed as a fitted skirt and can be paired with sneakers. To wear your Ankara with sneakers, pair an Ankara mini skirt with a white long sleeve top and complete the outfit with a pair of white sneakers or any other color.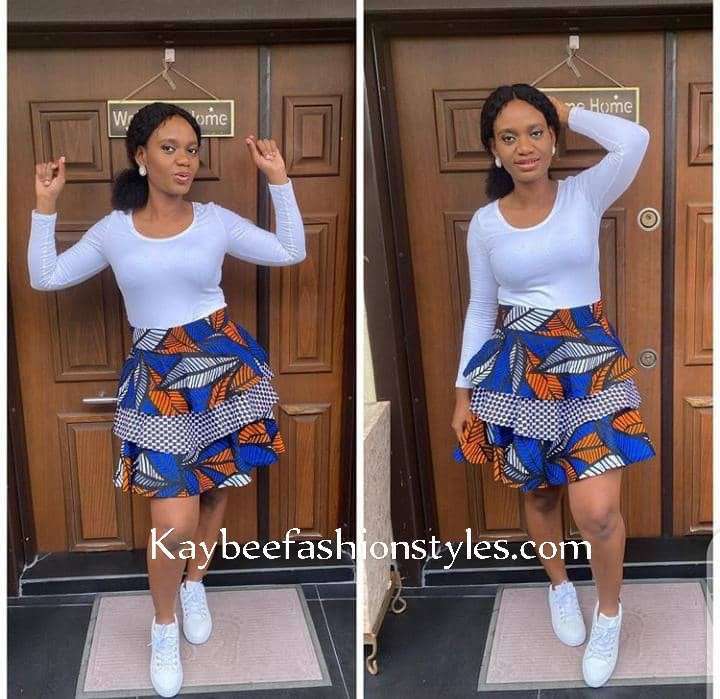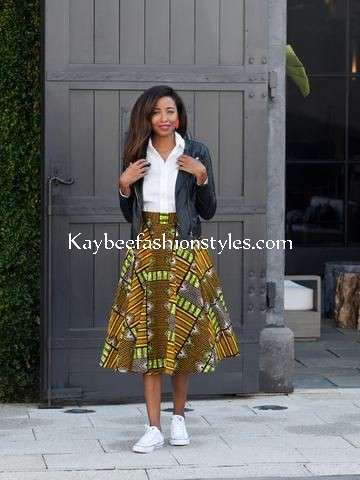 5. Complete your Ankara suit with sneakers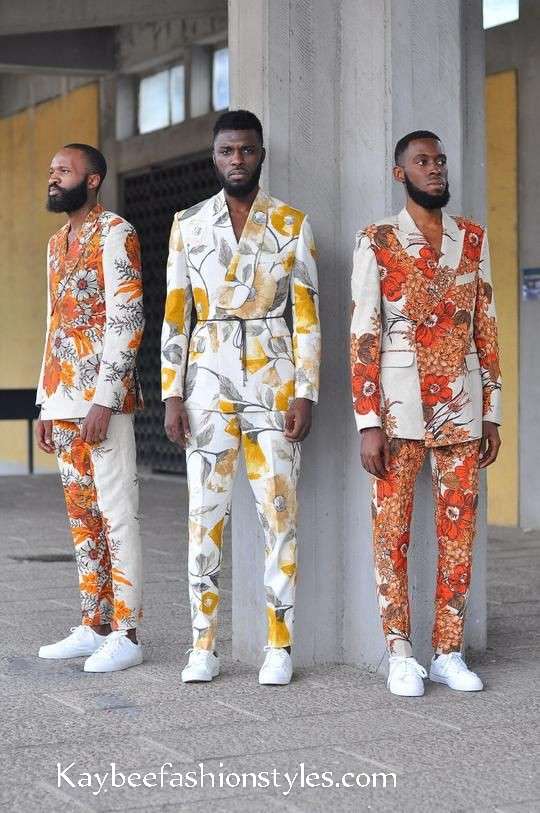 Wearing sneakers with your Ankara suit is another option you should try out if you haven't already. The Ankara suit with sneakers can be worn by both men and women. Sneakers and suits are nowadays a fashion trend and this can be applied to the Ankara suit.
Read also: How To Wear Pleated Jeans: 15 Stylish Outfit Ideas for Ladies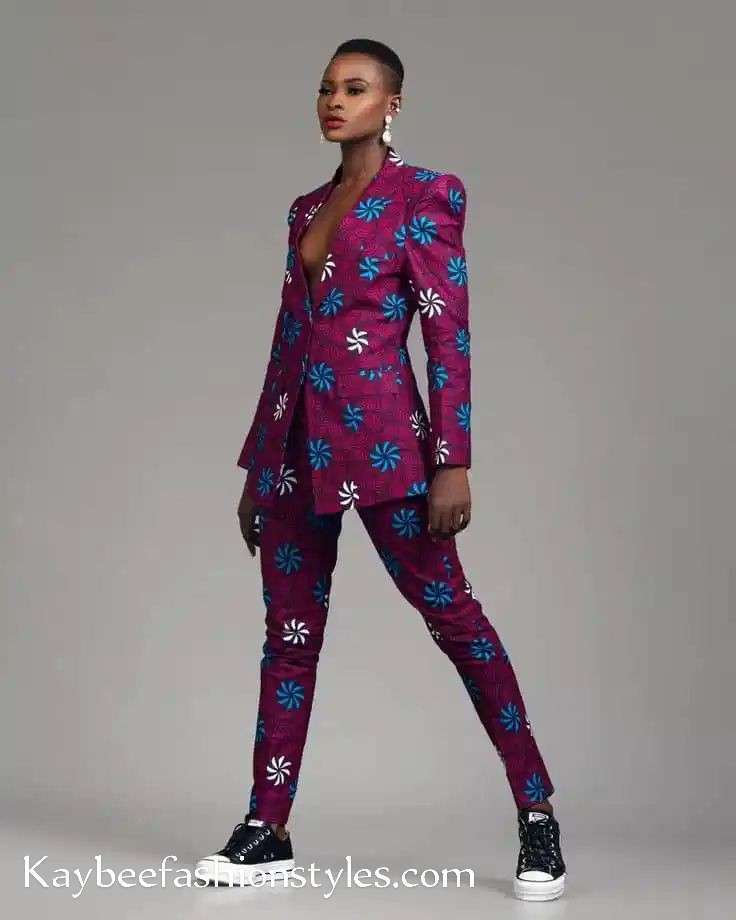 5. Ankara two-piece and sneakers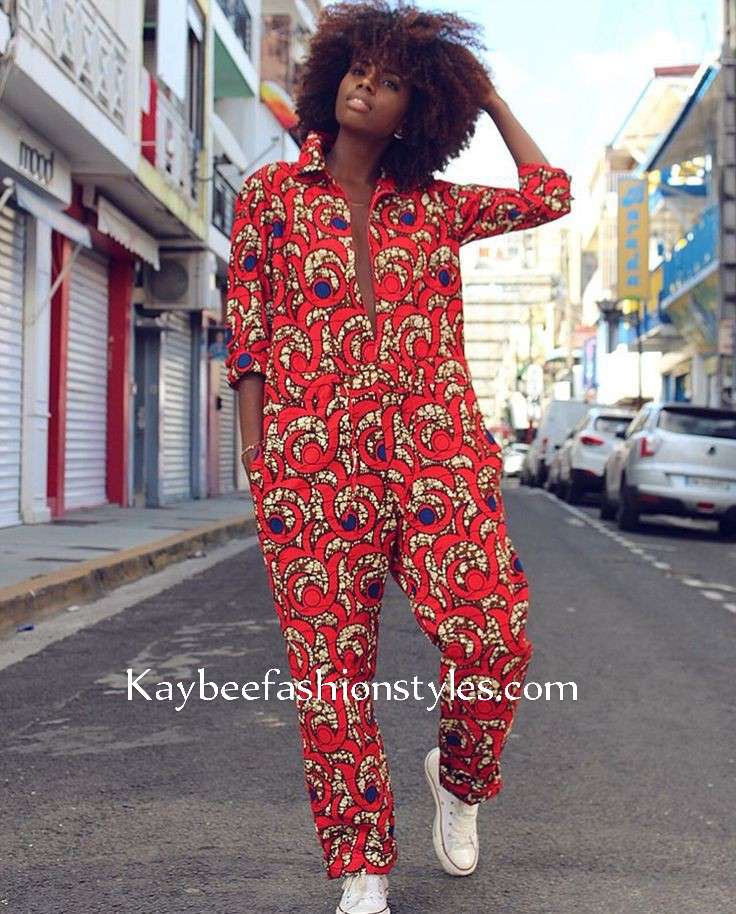 The Ankara two-piece outfit is a type of outfit designed to be worn together. The two-piece Ankara outfit involves a top and a trouser or a skirt and a top or a gown top and a trouser. As a fashion lover, you can rock your Ankara two-piece with sneakers.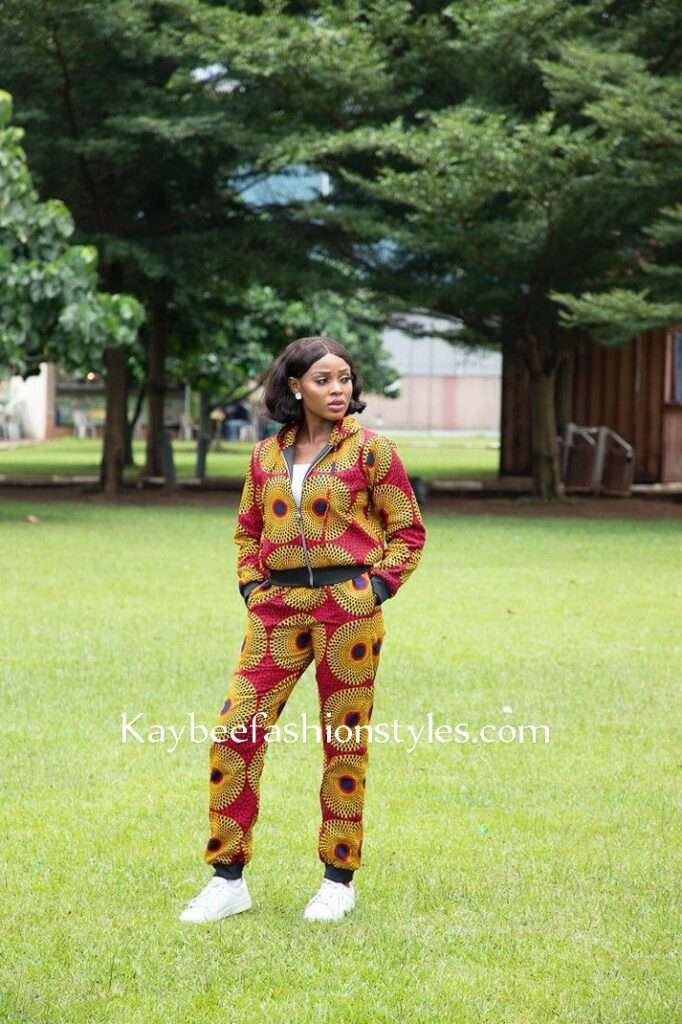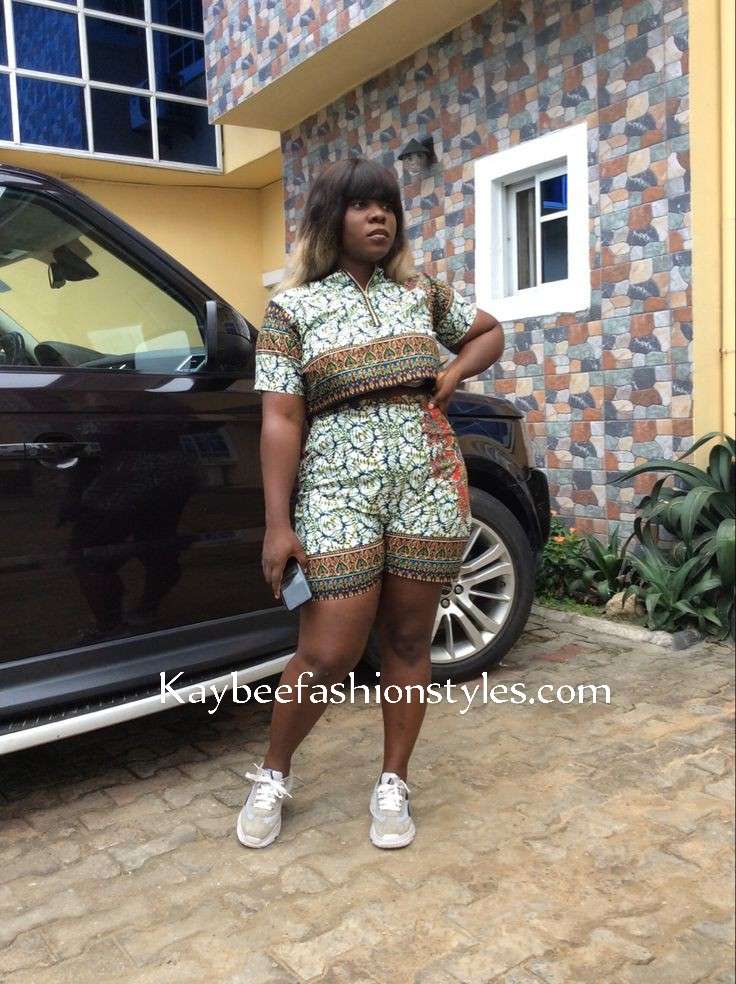 6. Ankara shorts and sneakers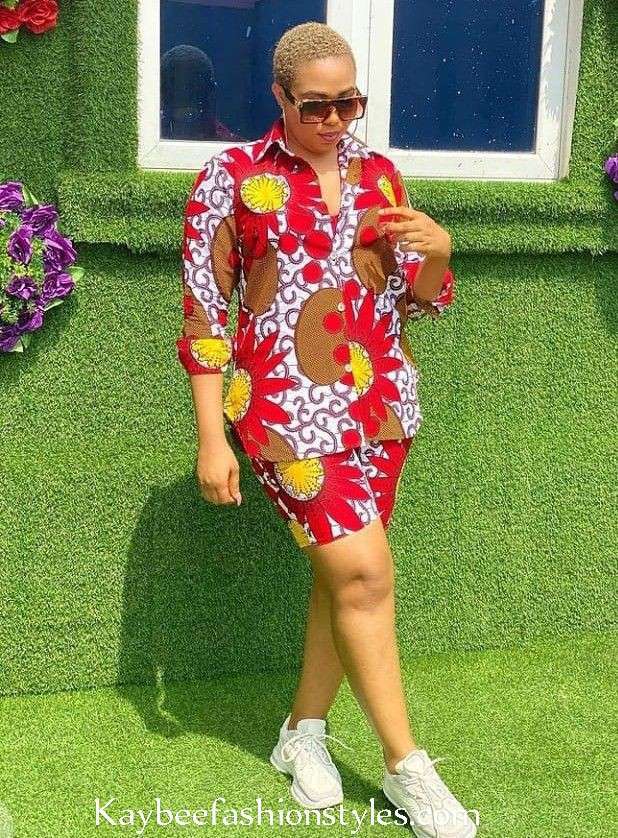 The Ankara shorts are a category of Ankara styles for both men and women. irrespective of gender, you can pair your Ankara shorts with Sneakers and wear a neutral-colored shirt or top.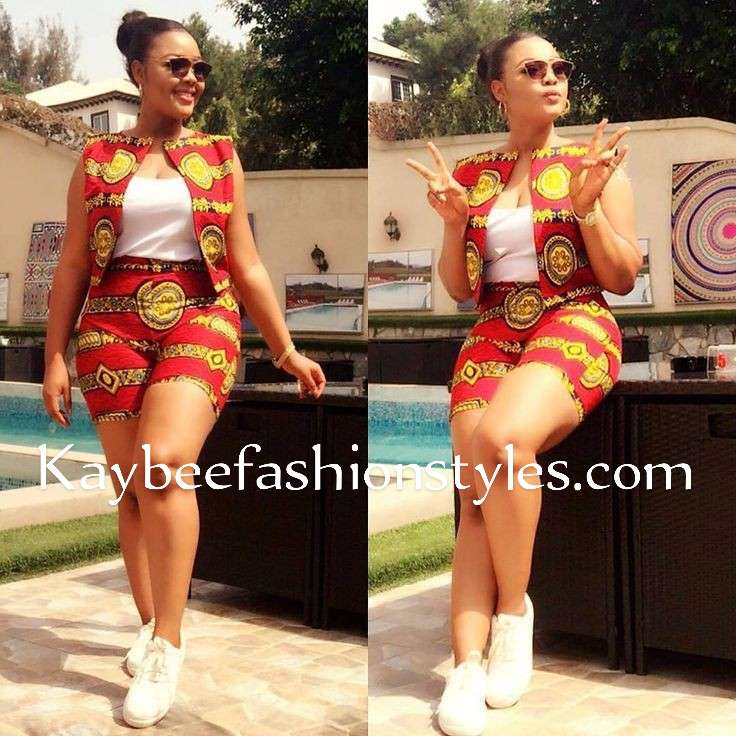 Read also: How To Wear a Denim Shirt With Leggings in 2022
7. Ankara top and jeans with sneakers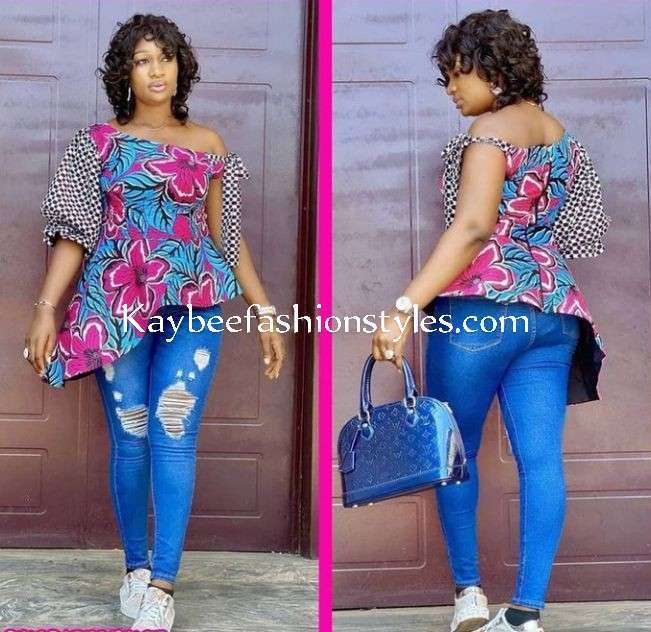 Ankara tops and jeans are a common combination in the fashion world. This outfit combination can be worn with different shoe designs and styles. When rocking the Ankara top on jeans, ladies match the outfit with a pair of heels for a dressy look. However, for a casual look, you can marry your Ankara top with jeans and sneakers.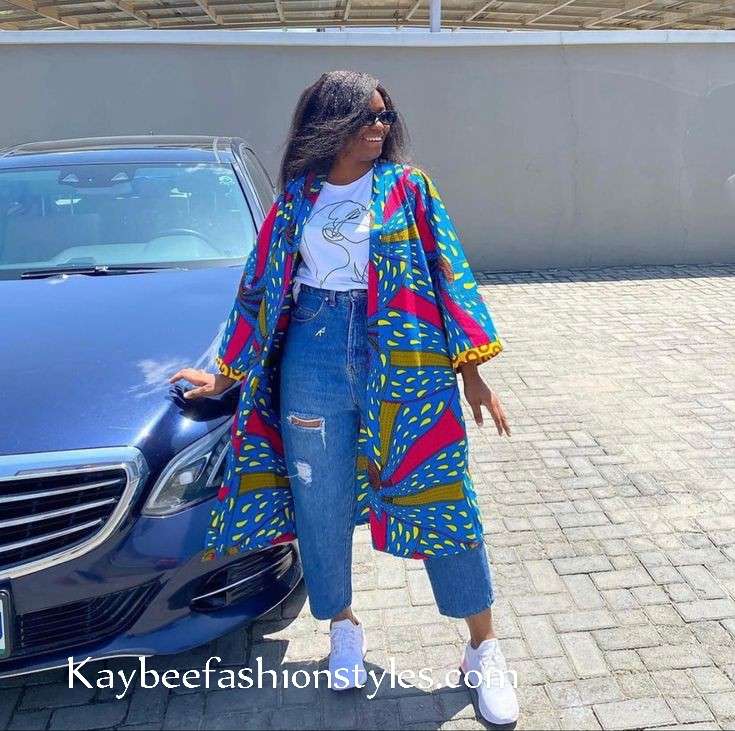 Conclusion
In conclusion, when wearing your Ankara sneakers, make sure the color combination matches nicely. To be on the safe side, plain-colored sneakers are the best combination for your Ankara outfit. This is because of the multi-pattern design of the Ankara fabric. Pairing a multicolored shoe with your Ankara outfit will give a noisy appearance. I hope by now you have learned how to rock Ankara with sneakers in 2022 and 2023.
Photo credit: Pinterest
Click here to follow us on Instagram